Haren, Rizzo have hilarious exchange on social media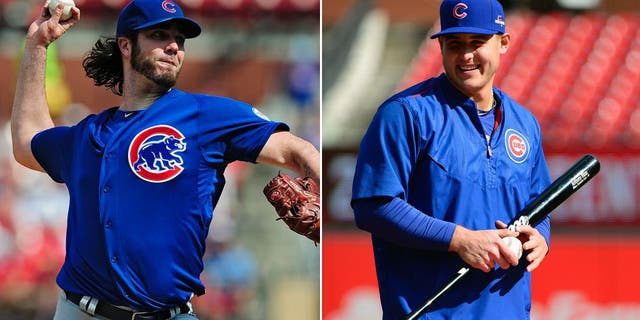 Now-retired pitcher Dan Haren was hilariously retrospective on Twitter Monday afternoon, disclosing numerous thoughts and insights from his 13-year career… while working out on a stationary bike.
Among Tweets, former Chicago Cubs teammate Anthony Rizzo managed to slip in a tweet to Haren in his information social media session.
Haren's response to Rizzo was a priceless diss of his former first baseman.
The fan reactions were priceless as well.
To be fair, Rizzo is listed at 6' 3", 240 pounds -- shy of the 300 pounds Haren claimed.
Haren was traded to the Cubs from the Miami Marlins at the trade deadline last season. Pitching in 11 games, he had a 4.01 ERA and a 4-2 record for Chicago.