Hall of Fame DT Warren Sapp will donate his brain for concussion, CTE research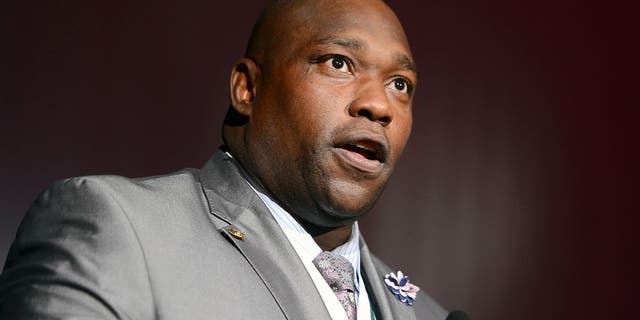 NEWYou can now listen to Fox News articles!
Hall of Fame defensive tackle Warren Sapp announced Tuesday that he will donate his brain to concussion and CTE research after he dies. He shared the news in a video on The Players Tribune, saying an email from former running back Fred Willis helped him make the difficult decision.
The driving force behind Sapp willingness to donate his brain was the fact that he wants to leave the game better off than when he started playing.
"I'vealso started to feel the effects of the hits that I took in my career, Sapp wrote. My memory ain't what it used to be. And yeah, it's scary to think that my brain could be deteriorating, and that maybe things like forgetting a grocery list, or how to get to a friend's house I've been to a thousand times are just the tip of the iceberg. So when it comes to concussions, CTE and how we can make our game safer for future generations, I wanted to put my two cents in to help leave the game better off than it was when I started playing."
Sapp retired in 2008 after 13 years in the NFL, making seven Pro Bowls and being named a first-team All-Pro four times. He won one Super Bowl with the Buccaneers in 2002, recording 1.5 sacks in the playoffs that year.
He had a tremendous career and was a game-changing player, but he wants to impact football long after hes gone, too.
My whole goal when I started playing football was to leave the game better than it was when I started playing, he wrote. When an old coach tells me that hes using my old film to teach his players, or when I talk to younger guys in the league who want to gain some knowledge, I feel like Im doing that. I feel like Im giving back to the game that has given so much to me.
But as were now learning, the game can take a lot away from you, too.
Hes not the first player to vow to donate his brain for CTE research. Sapp is joining others such as Lofa Tatupu, Eric Winston and Leonard Marshall.