Gus Bradley: Jacksonville defense lacking 'precision'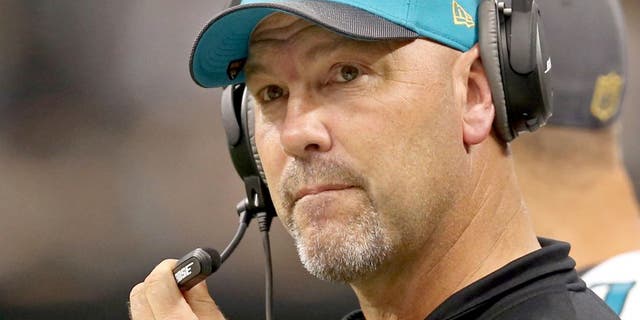 New Orleans Saints quarterback Drew Brees may have entered Sunday's games Jacksonville Jaguars with partially torn plantar fascia in his right foot, but that didn't stop him from carving up the Jacksonville defense in a 38-27 New Orleans' victory.
Brees completed 27 of 35 passes for 412 yards and three touchdowns as the Jacksonville defense gave up 537 yards of total offense, the most yards allowed during head coach Gus Bradley's three seasons with the team.
In the end, Bradley didn't fault his team's effort on defense, but said his team's execution clearly needs to improve.
Via Jacksonville's official website.
Further compounding the issue was a slow start by the Jacksonville offense. New Orleans jumped out to a 24-0 lead before the Jaguars were able to score their first points on a touchdown from quarterback Blake Bortles to wide receiver Marqise Lee late in the second quarter.