Grizzlies Force Games 7 Against Clippers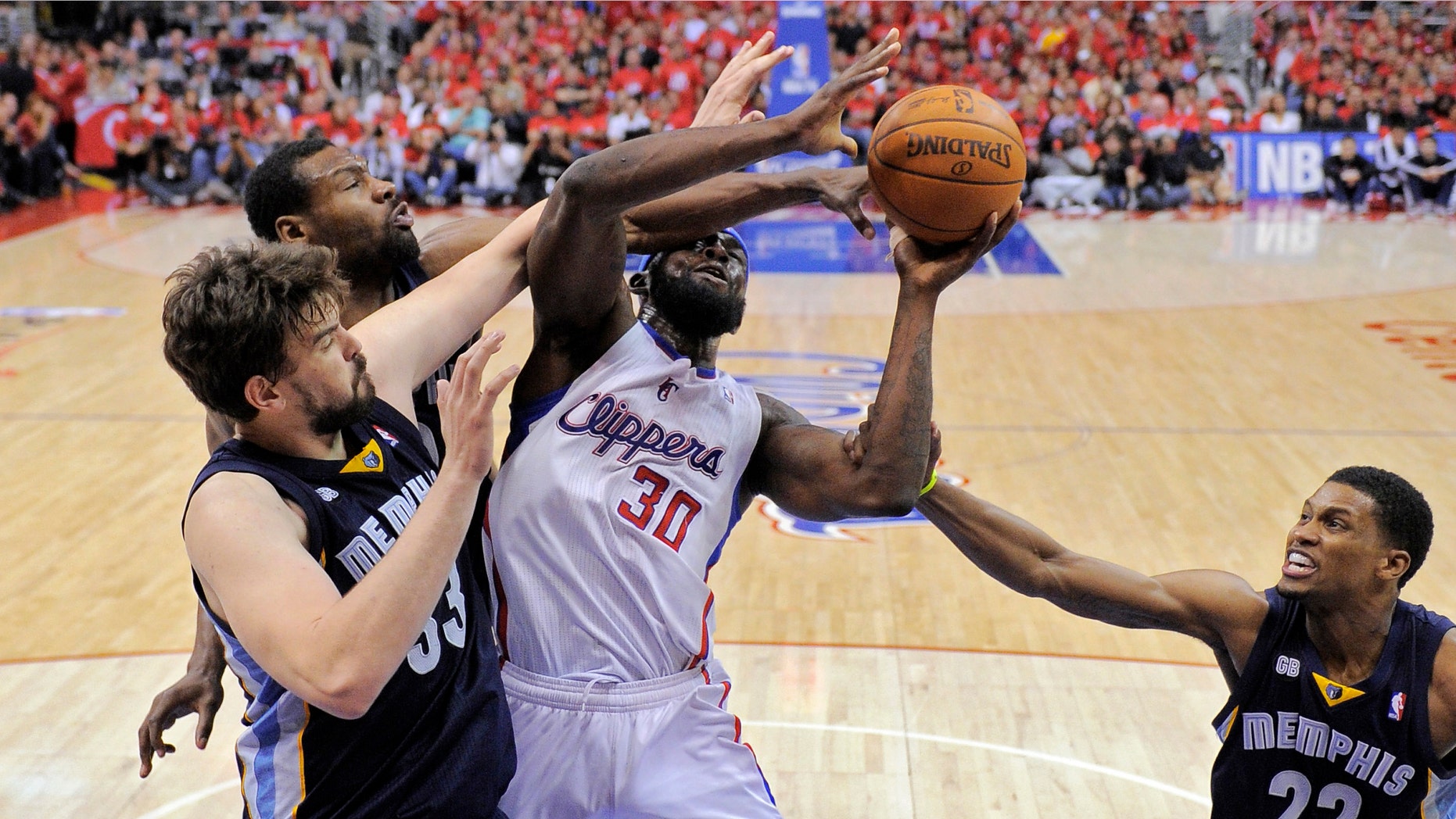 LOS ANGELES – Marc Gasol and his Memphis Grizzlies were able to hold off the Los Angeles Clippers to force a decisive Game 7 match-up.
If the Clippers win the franchise can savor a landmark series victory. If they lose the Clippers will face the same derision that has dogged them for years.
"It's do or die now," Blake Griffin said.
The Clippers put themselves in this must-win situation by blowing an eight-point fourth-quarter lead in a 90-88 loss to the Memphis Grizzlies on Friday night.
"We didn't want to go back to Memphis, not 'til sometime next season," Chris Paul said.
That's where Game 7 is Sunday.
"We can't hold nothing back," Paul said.
The Grizzlies were their usual physical selves in evening the series.
Marc Gasol scored 23 points, and Zach Randolph had 18 points and 16 rebounds to help them win for the first time in the Western Conference series at Staples Center and stave off elimination. Rudy Gay and Mike Conley added 13 points each.
"We were very focused on our task defensively and that's a big reason we won," said Gasol, whose brother, Pau, will play a Game 7 with the Los Angeles Lakers against Denver at Staples on Saturday night. "We were way more disciplined. The whole team is doing a better job of finding me in the post."
Griffin scored 17 points despite a sprained left knee that limited his jumping ability, and Eric Bledsoe added 14 off the bench to lead the Clippers, who missed their second chance to close out what would have been a huge move forward for a franchise in the playoffs for the first time since 2006.
"Right now is not the time to start pointing the finger," Griffin said.
Paul scored 11 points playing with a strained right hip flexor and a jammed right middle finger.
"I didn't know he was hurt," Randolph said. "Everybody's hurting. My knee is hurting. I ain't looking for no excuse. You got to put that in the back and keep playing."
The Clippers are seeking just the third playoff series win in franchise history.
"It's uncharted territory for us as a team," coach Vinny Del Negro said. "We got to stay together, battle through it and give our best effort of the season."
Only eight teams in NBA history have come back from a 3-1 deficit to win a seven-game series. Top-seeded San Antonio awaits the winner in the conference semifinals.
"All of this means nothing because it's a one-game series," Memphis coach Lionel Hollins said. "Everyone has a chance to win."
Tied 66-all starting the fourth, the Clippers scored 10 straight to take their first lead since the opening minutes, led by Bledsoe's six points.
"It was looking bleak at that time," Hollins said.
But the Grizzlies weren't done.
They went on a 17-4 run, including 10 straight points, to take an 85-80 lead. Gay scored five in a row as the Clippers missed and Randolph came up with a big block. Conley hit a 3-pointer and Randolph tipped in the ball to close out the spurt.
"We stuck together and finished the game," Randolph said. "That's what coach has been preaching."
Griffin made two free throws before Randolph scored for an 87-82 lead. Conley fouled Paul, and he missed the first and made the second to leave Los Angeles trailing 87-83 with 56 seconds left.
The Clippers were forced to keep fouling, and the Grizzlies made 3 of 8 to stay alive. The Clippers' Caron Butler missed a 3-pointer with 14 seconds to go as red-clad fans headed for the exits before Randy Foye hit a 3 with 3 seconds left.
Paul blamed himself for two fourth-quarter turnovers that led to Grizzlies baskets.
"I got to do better," he said. "We didn't want to go back to Memphis, not 'til sometime next season."
Memphis opened the second half on a 12-8 run to extend its lead to 54-46, with Randolph having six points and Gasol four. Los Angeles answered with Paul bookending a 14-6 spurt that tied the game at 60. Griffin and DeAndre Jordan got in two huge dunks before Paul's jumper from the right corner brought the Clippers all the way back from an eight-point deficit earlier in the quarter.
Paul said he began the game favoring his injured hip, while Griffin was trying to feel out his bum knee.
"I tried not to pick and choose (movements)," Griffin said. "Sometimes there was a move I could normally make but not in these circumstances."
Based on reporting by The Associated Press.
Follow us on twitter.com/foxnewslatino
Like us at facebook.com/foxnewslatino