Greinke to make spring debut Friday vs. Dodgers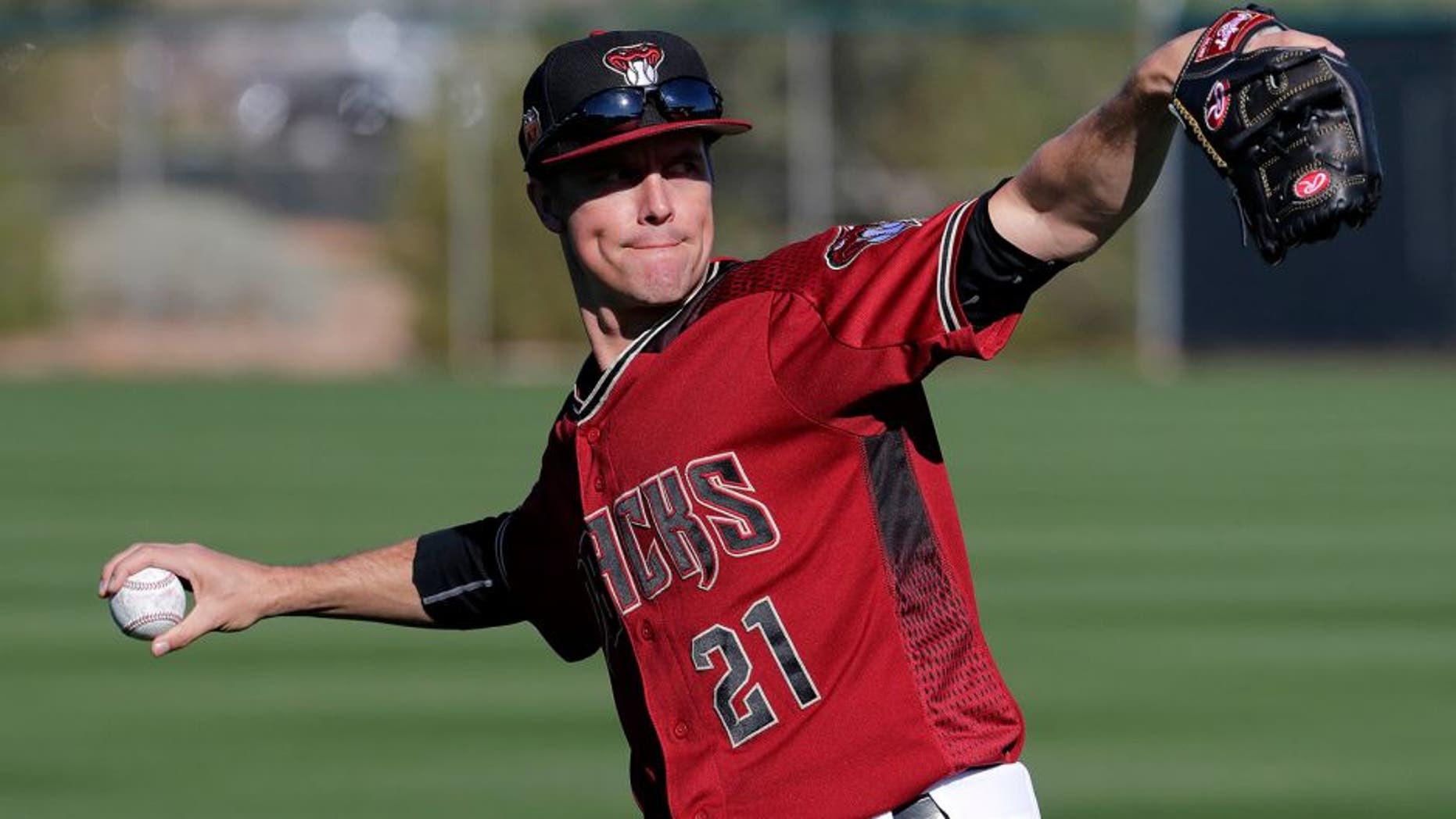 D-backs manager Torey Lovullo announced Wednesday that Zack Greinke will make his spring training debut on Friday when the team hosts the Los Angeles Dodgers at Salt River Fields in a game that will be televised by FOX Sports Arizona.
Greinke is likely to pitch two innings, unless his pitch count gets too high.
Lovullo also announced that Greinke will be the Opening Day starter for the D-backs on April 2 vs. the San Francisco Giants.
"He's probably five days different than everybody else, which was part of the thought process from the very beginning," Lovullo said. "It was to slow-play him, let him catch up on his own time, give us feedback each and every day. We were in constant communication with him. Out of fairness to him and what he's done in this game, we thought it would be to our advantage to let him get ready on his own timeframe."
Greinke was 13-7 with a 4.36 ERA for the D-backs last season after signing a six-year, $206 million contract. He was roughed up on Opening Day last year, giving up nine hits and seven runs to the Cubs in his Arizona debut.
In other news from Wednesday, Lovullo said he hopes to give first baseman Paul Goldschmidt one or two days off a month. Daniel Descalso, Chris Herrmann and non-roster invitee Jason Pridie are candidates to see time at first when Goldschmidt sits.
Goldschmidt played in 158 of 162 games last year and 159 in 2015.
"For us to be at our best every single day we're going to need some time down for him. I think he understands that," Lovullo said.