Gophers, Pitino agree to contract extension through 2022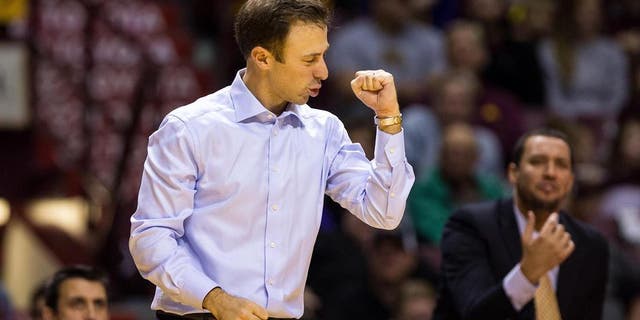 Minnesota Gophers men's basketball coach Richard Pitino has agreed to an extension that adds one year to hisexisting agreement and will keep him under contract through the 2021-22 season, the program announced Wednesday.
After an eight-win season in 2015-16, Pitino rallied his program toa 24-win season and its first appearance in the NCAA Tournament since 2013. The Gophers' 11-7 record in the Big Ten was the best conference record for Minnesota since 1989-90.
I am extremely grateful to be the head coach at such a prestigious university," Pitino said in a press release. "The future of Gopher basketball is very bright and I am excited to be a part of it.
Through four seasons leading the Gophers, Pitino has posted a 75-61 overall record.