GM who drafted Jay Cutler shares current thoughts on the Bears QB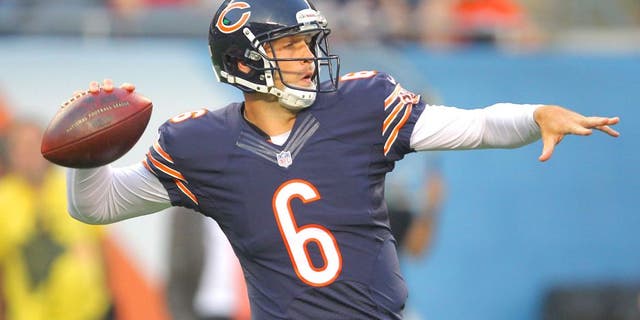 Bears QB Jay Cutler is one of the NFL's most criticized starters. Dennis Wierzbicki USA TODAY Sports
Chicago Bears quarterback Jay Cutler takes a lot of criticism from those who are not in a position to be doling out judgment. However, one man who is qualified to assess Cutler's game is the general manager who originally drafted him.
Ted Sudquist was the Denver Broncos' GM when they drafted Cutler with the 11th-overall pick in the 2006 NFL Draft. He has since watched the Vanderbilt product put together a pretty lengthy NFL career.
Writing in a special to Bleacher Report, Sudquist explained his decision to draft Cutler. He revealed a lot of behind-the-scenes information that went into the pick and detailed the events that led to the trade with Chicago.
Near the end, Sundquist provides his current assessment of Cutler's quarterbacking:
It's worth noting that Cutler actually signed his contract extension in January of 2014, and the new regime inherited his contract when it came to power this past January. Still, the current coaching staff has stood by the embattled quarterback instead of heading in a new direction.
Cutler's future beyond this season is uncertain. With the Bears trying to rebuild, there's no guarantee that he'll be their guy under center next year. The one-time Pro Bowler will turn 33 years old next April.
MORE NEWS: Want stories delivered to you? Sign up for our NFL newsletters.