Giants find X factor Shane Vereen again in the passing game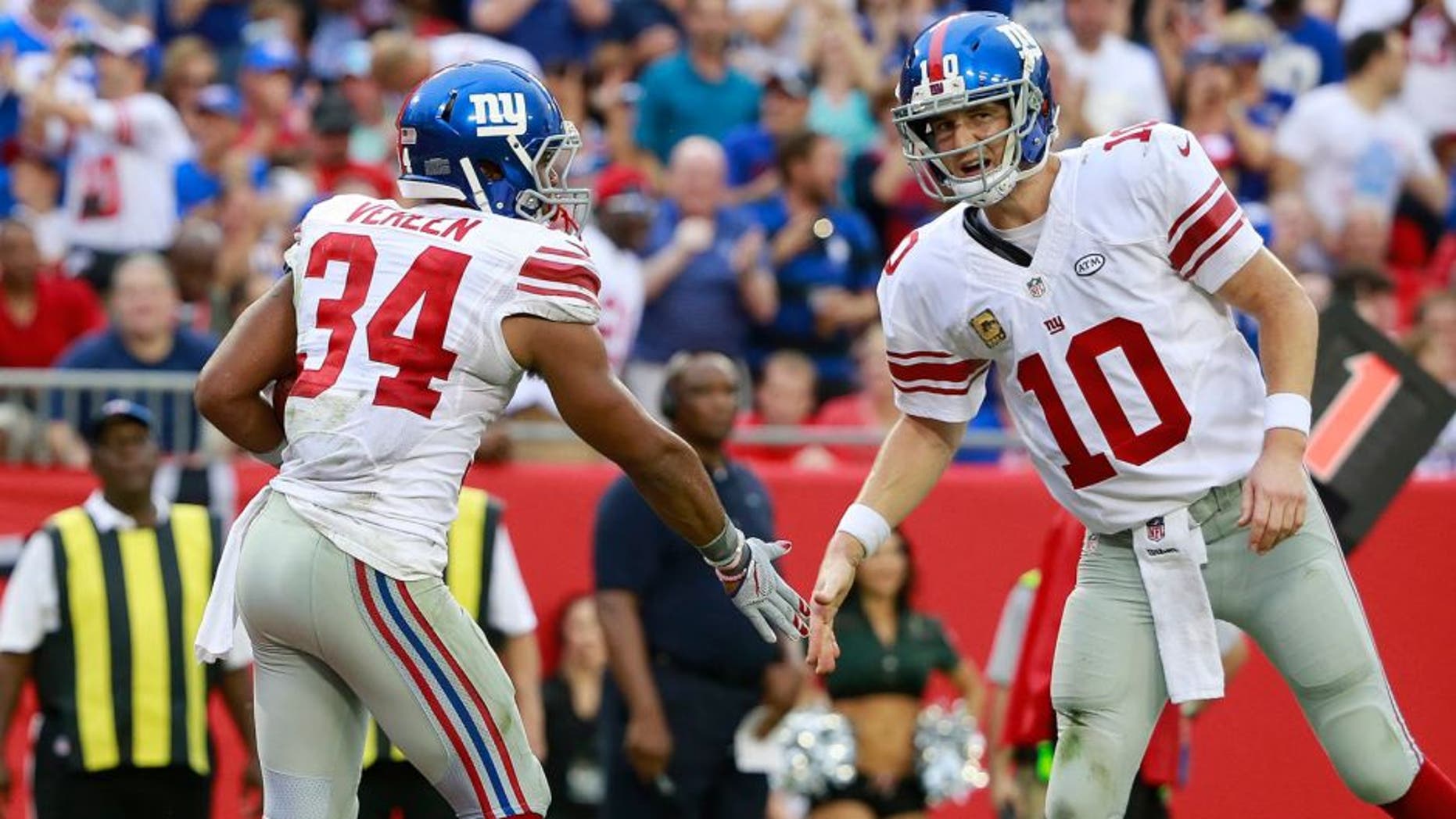 Shane Vereen had another touchdown catch in Week 9. Kim Klement USA TODAY Sports
The New York Giants brought in running back Shane Vereen to add a new element to their offense, as a receiving threat out of the backfield, and through nine games he has done just that. In the Giants' Week 9 32-18 win over the Tampa Bay Buccaneers, Vereen was quarterback Eli Manning's best friend in the passing game.
Vereen finished as the Giants' third leading receiver, with four catches for 29 yards. He secured all four of his targets and added another 14 yards rushing. His biggest play came in the second quarter when his four-yard touchdown catch gave the Giants a 17-6 lead. Vereen found the soft spot in coverage, sat down, and made the difficult catch in the end zone.
Vereen now has 309 receiving yards and three receiving touchdowns on 34 receptions. He has 12 receptions for 89 yards and two touchdown catches in his past two games.