Germany's Khedira mystified as to why teams seem to have trouble in 2nd matches at World Cup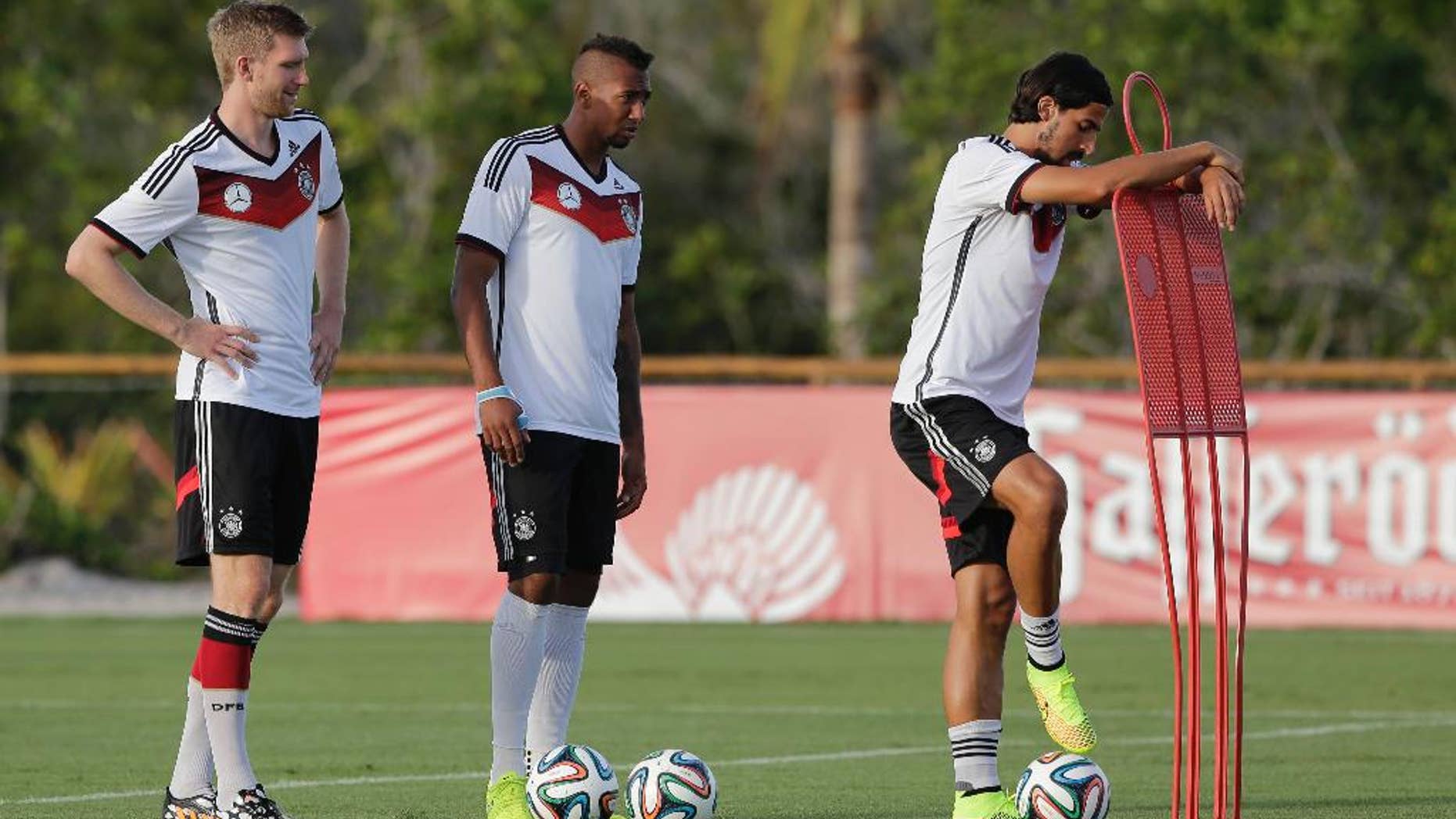 FORTALEZA, Brazil – Germany midfielder Sami Khedira is mystified as to why some teams, including his own, seem to run into problems in their second matches at big tournaments.
Already at this World Cup, Italy lost to Costa Rica 1-0 after defeating England 2-1 in its opener; the Netherlands had to come from behind to edge Australia 3-2 after demolishing defending champion Spain 5-1 in its opener; and Brazil was held 0-0 by Mexico.
Germany has twice lost its second match in recent tournaments.
The Germans opened Group G by defeating Portugal 4-0 and next play Ghana on Saturday.
Khedira says he believes it's "a mental thing" and Germany coach Joachim Loew also thinks it's "psychological."
Loews says "we have to pay a lot of attention against Ghana."