Gegard Mousasi now meets Thales Leites at UFC Fight Night in London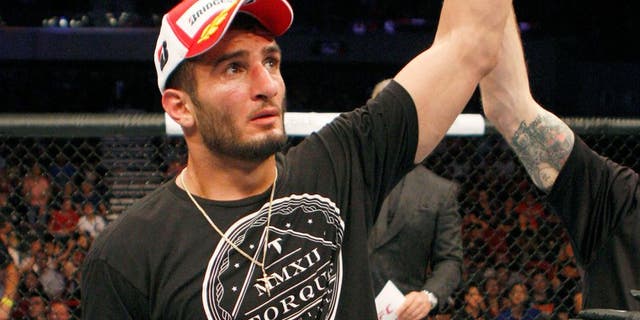 The UFC Fight Night card in London has secured a new co-main event with Gegard Mousasi now set to meet Thales Leites on Feb. 27.
The fight has been verbally agreed upon by both fighters as confirmed to FOX Sports by a source close to the matchup. UFC officials have yet to officially announce the new fight.
Mousasi was originally scheduled to face Michael Bisping on the card, but the UFC shifted gears last week and opted to put the British fighter in a main event bout against Anderson Silva instead.
With Bisping yanked for the main event, it left Mousasi without an opponent but it didn't take long to find a willing middleweight to step in and face him in Feb.
Leites will look to get back on track following a close decision loss to Bisping last July after picking up five wins in a row after returning to the UFC in 2013.
The UFC Fight Night card from London on Feb. 27 will air exclusively on UFC Fight Pass.