Gary Kubiak dodges Colin Kaepernick question at Boy Scout breakfast meeting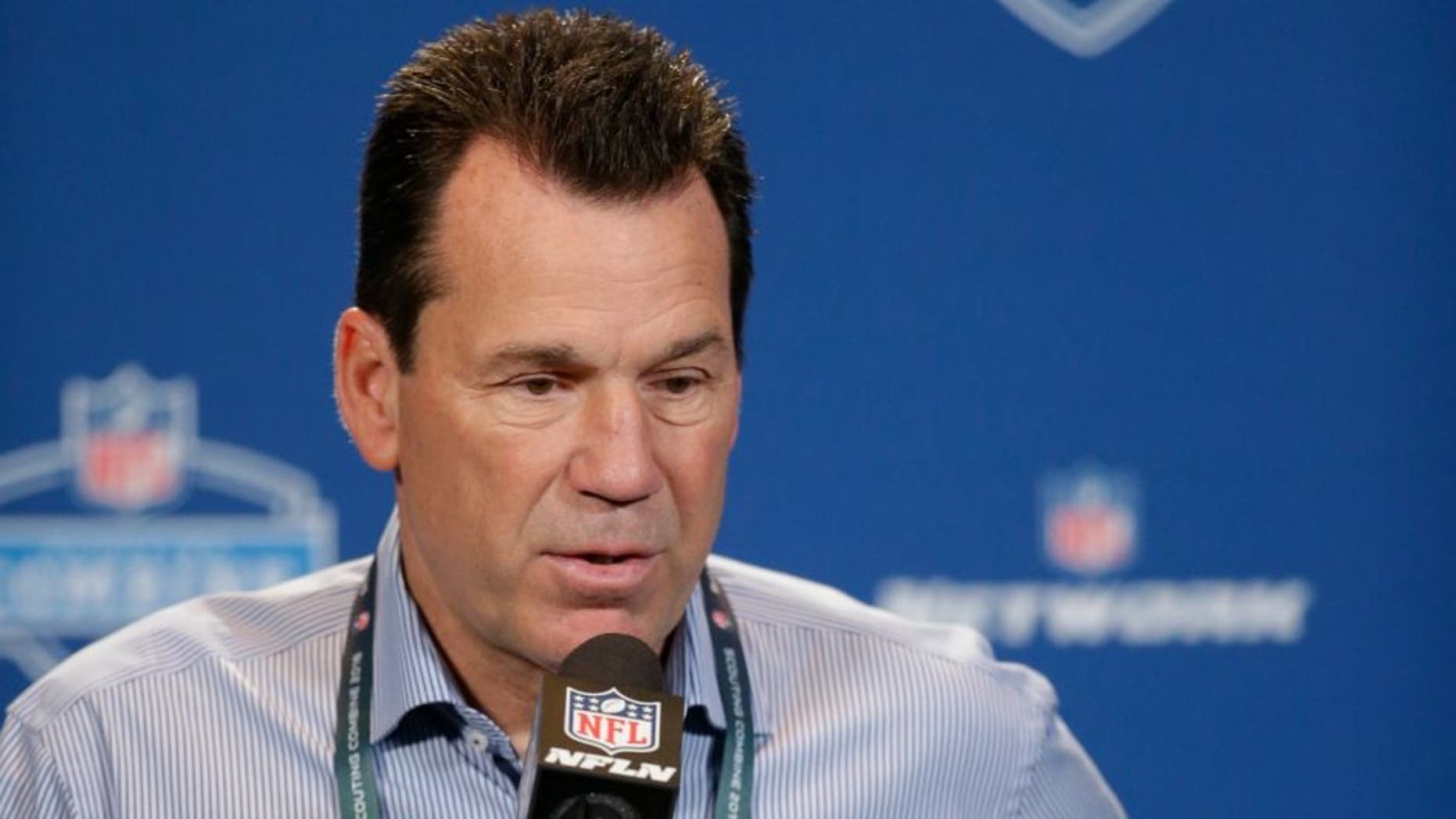 The Broncos are playing hardball.
After letting Brock Osweiler slip away to the Houston Texans in March, Denver found itself saddled with a quarterback shortage in a passer drought.
They've patched some immediate holes bringing Mark Sanchez aboard, but the dilemma remains: are their quarterback just...guys...and do they need to make a play for Colin Kaepernick?
For his part, Gary Kubiak is dodging the Kaeper-questions like Matrix gunfire.
According to ProFootballTalk's Darin Gantt, the Broncos head coach attended a Boy Scout breakfast in Denver on Thursday morning and ended up having to finesse his way around some (probably unexpected) Kaepernick queries.
Speaking to what I assume was a totally engrossed Boy Scouts troop, Kubiak kept his remarks on the state of the Broncos' quarterback situation very coach-y and wide. He's just glad to have a team and guys on that team and our guys are guys who are good and we like them.
"We need to stay focused on the guys on our team right now" Kubiak said. "We're very excited about [Sanchez] and we know those guys are up there throwing in California, so that's exciting. Trevor is a fine young player, so we're focused on those two and getting ready to go here in a couple weeks."
Kubiak did bravey acknowledge the team needs some pieces.
"Obviously we've got some work to do. We've got to add to our group...We've got about three weeks here. Just staying very focused on our football team and with what we have right now. Trying to add to it in about three weeks."
Then the topic of his talks with Kapernick arose. I don't know who asked about Denver's talks with Kaepernick, but I pray it was a Webelo with hard opinions on the value of mobile quarterbacks. Side-stepping, Kubiak shed the tackle and went back to his central theme.
"We were granted the opportunity to have that visit, and that was good and very impressive," Kubiak said. "Like I said, really our focus is on our football team right now."
A live shot Kubiak in this moment:
So yeah, Kubiak is playing slippery hard ball. The coach reportedly spoke with Johnny Manziel in March, according to USA Today's Lindsay H. Jone, and it seems as though the Broncos are confident they hold the majority of the cards in any conversation they have with the remaining quarterback talent avaliable–including Kaepernick, whom they've reportedly offered a two-year, $14 million deal, per CSNBayArea.com's Mindi Bach.
The Denver cash pales in comparison to the $11.9 million in guaranteed money Kaepernick will make if he ends up staying with the 49ers through the 2016-17 season. So his options are to leave San Francico to play for a potential contender in Denver, or take more money to stick around for the Mystery Box of Chip Kelly's first year with the 49ers.
Take less? Or dance with the devil in pale moonlight?
Kubiak's putting that ball in your court, Kaep. He's got Trevor Sieman, who is a fine young player indeed, sir.
Dan is on Twitter. He wishes he could dodge DMs as easily as Kubiak slips Kaeper-questions.