FSMW to televise ceremony honoring Cards' 1967 team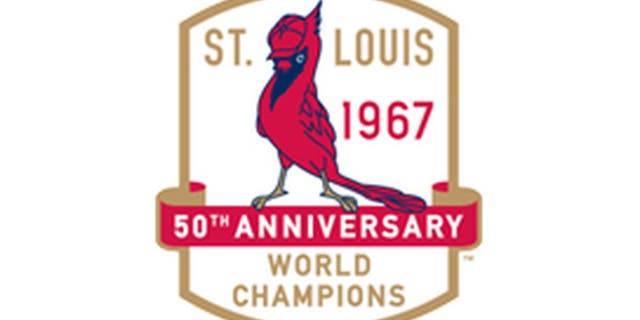 ST. LOUIS -- FOX Sports Midwest will televise an on-fieldceremony Wednesday honoring members of the1967 World Series champion Cardinals.
Fourteen members of that team will be recognizedin a ceremony before the7:15 p.m. gameagainst the Boston Red Sox, the team the Cardinals defeated in seven games in the '67 Series.
FOX Sports Midwest will expand its pregame coverage to an hour to include the on-field ceremony. Cardinals Live pregame will begin at 6 p.m., with the ceremony starting at 6:35.The ceremony will also be streamed live on FOX Sports GO, which is available to customers of participating pay-TV providers.
The ceremony will feature an appearance by the Budweiser Clydesdales, followed by the introduction of the 1967 players ina motorcade.
Players scheduled to appear are Red Schoendienst, Bob Gibson, Lou Brock, Tim McCarver, Mike Shannon, Orlando Cepeda, Steve Carlton, Dick Hughes, Julian Javier, Ray Washburn, Larry Jaster, Bobby Tolan, Ed Spiezio and Ted Savage.
Both the Cardinals and the Red Sox will commemorate the 50th anniversary of their World Seriesmatchup by wearing 1967 throwback uniforms.