Forte spends extra time with fans at Soldier Field after Week 17 loss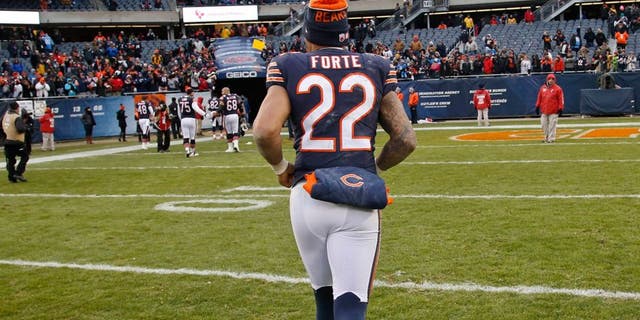 Chicago Bears running back Matt Forte didn't just run off the field after losing to the Detroit Lions in Week 17. He took his time and shook hands with some fans at Soldier Field before disappearing into the tunnel for perhaps the final time.
Via the Bears' official Twitter account:
When speaking with reporters after the game, Forte explained why he spent extra time with the loyal Bears fans who stuck around after a 24-20 loss that dropped the team to 6-10 on the season.
Forte was featured over rookie Jeremy Langford on Sunday, as he led the team with 17 carries for 76 yards on the ground (4.5 yards per carry). He also added three catches for 34 yards, including a 23-yard touchdown reception that tied the game at 17 points apiece in the fourth quarter.
Although Forte -- a former second-round draft pick -- has been the Bears' leading rusher for eight straight seasons, he is 30 years old and slated to reach unrestricted free agency next spring. Since Langford emerged as an effective back during his rookie year, Chicago may not shell out the extra money to retain their aging star this offseason.