Former Wild forward Cooke still searching for work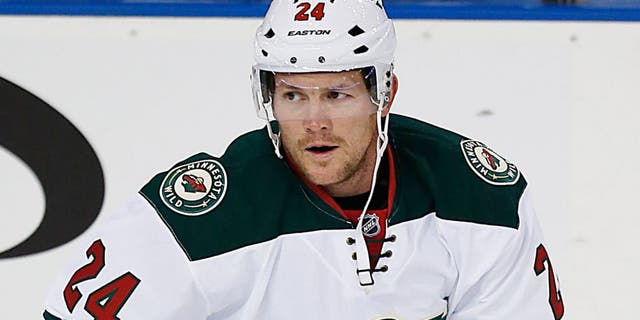 NEWYou can now listen to Fox News articles!
Veteran Matt Cooke believes he still has something to offer an NHL team, but the rugged forward needs a club to feel the same way.
Bought out by the Minnesota Wild in June, Cooke continues to skate with former teammates Zach Parise, Thomas Vanek and Jason Pominville as he tries to remain in shape to extend his NHL career.
"This is the first time I've had to go through it," Cooke told the Minneapolis Star Tribune. "I knew it was coming. I just thought it might be after next year as opposed to this year, but it's the cards that I've been dealt.
"I was hurt last year. There was some mismanagement on my (hip) injury, and part of that is my fault. It led to me getting hurt twice in one season. I'm 36 years old, I only played (29) games last year and then me getting bought out, that's a tough scenario (to find a job)."
Cooke collected four goals and six assists during the 2014-15 regular season and set up a pair of tallies in seven playoff contests. The veteran has recorded 167 goals and 231 assists in 1,046 career games with the Vancouver Canucks, Washington Capitals, Pittsburgh Penguins and Wild.
(h/t Minneapolis Star Tribune)