Former Red Sox lefty Mel Parnell dies at 89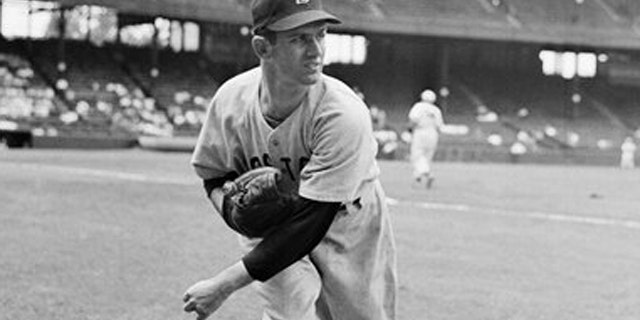 NEW ORLEANS – Mel Parnell, the left-handed pitcher who spent his entire 10-year career with the Boston Red Sox and faced some of the best hitters of the 1940s and early 1950s, has died. He was 89.
Parnell, a New Orleans native, died Tuesday after a battle with cancer, said his son, Dr. Mel Parnell Jr.
Mel Parnell was masterful at Fenway Park even though he pitched in front of the Green Monster, a home run hitter's dream at only 310 feet down the left field line. Parnell had a career record of 123-75, but he was 70-30 at Fenway.
He still holds the club record for left-handed pitchers in games started, innings and victories. Parnell's victories rank second in team history, behind Cy Young and Roger Clemens, who each had 192 victories.
"The Green Monster never bothered me," Parnell said in an April 2005 interview with The Associated Press. "It was the lack of foul room that bothered me. A foul ball would go into the stands, letting the batter stay alive. I always thought I could manage the Monster, I couldn't manage the lack of foul territory."
Parnell's best season was 1949 when he went 25-7, leading the American League in victories, ERA (2.77), complete games (27) and innings (295.1). He helped the Red Sox pennant run that year, which came down to the final two games of the season.
Boston lost both, 5-4 and 5-3, to the New York Yankees in Yankee Stadium.
"It was a fierce rivalry," Parnell said. "We just couldn't get past them."
In later years, he disparaged the modern system that limited pitches and had starters, long relievers, short relievers and closers.
"You got guys that go five or six innings and everyone thinks it's great," said Parnell, who pitched 113 complete games and had 20 shutouts, including a no-hitter in 1956. "In 1949, I started 35 games and completed 27 of them. In the minors I pitched an 18-inning game and was thrown out at the plate in the 17th inning."
Parnell had a number of health problems. He had a stroke in 1984. A tumor was removed from his heart in 1999, and he was diagnosed with lymphoma.
"My biggest problem is my back," Parnell said in 2005. "That's an old pitcher's problem."
His house in New Orleans was a monument of memorabilia to the team, which remained an important part of his life long after his playing career ended, his son said.
Parnell Jr. said he has informed the team of his father's death.
Funeral arrangements were incomplete Wednesday.