Former NFL RB Isaiah Pead suffered career-ending injuries in car crash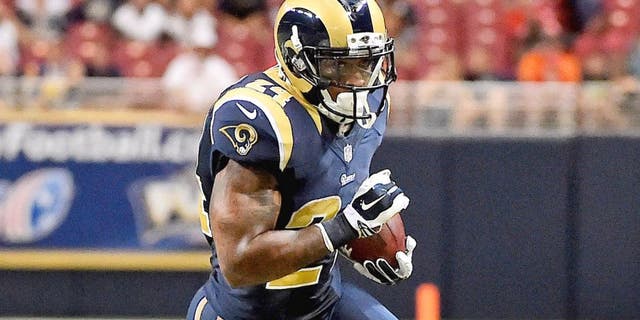 Former NFL running back Isaiah Pead's football career is over after being critically injured in a car crash on Saturday in Columbus, Ohio. Los Angeles Rams coach Jeff Fisher announced the news on Tuesday, offering his deepest condolences to the ex-Rams and Dolphins running back.
"Our organization's hearts and prayers go out to the Isaiah Pead family," Fisher said of Pead, via ESPN. "I spoke with his mom [on Saturday]. He's struggling, and he's going to have a tough road. We're hoping that he'll come through this, but his career is over, and he was an outstanding young man while we had him."
Pead was ejected from the vehicle after he lost control of the car at around 2:32 a.m. Saturday, driving off the road on Interstate 670, according to police. The passenger was in stable condition following the crash. Police said drugs and alcohol did not factor into the accident.
Back in 2012, Pead was a second-round pick of the Rams. He was a member of the team from 2012-15 before joining the Steelers and Dolphins.