Former Liverpool captain Gerrard knew Balotelli would fail at Anfield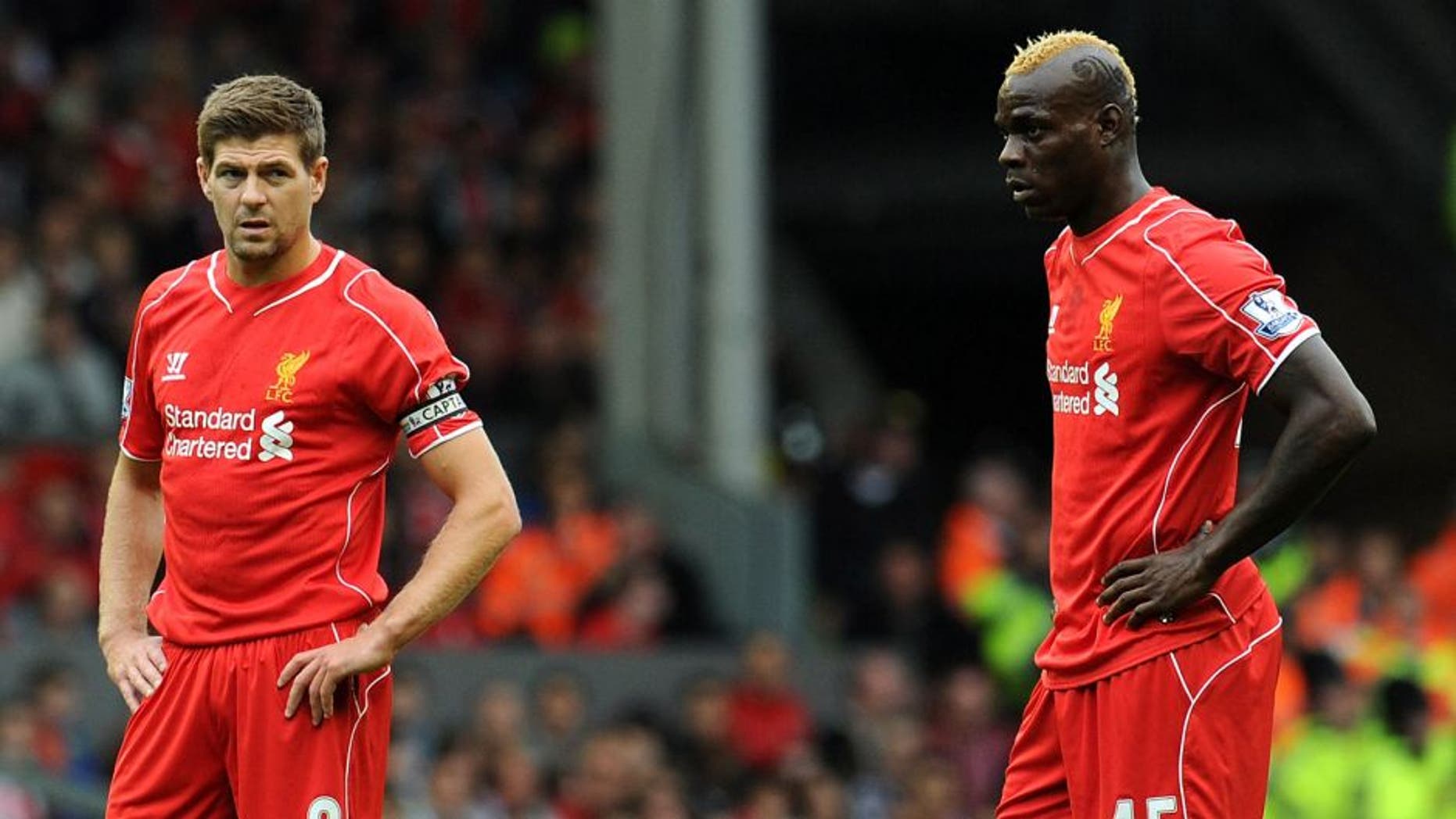 Steven Gerrard claims he knew Mario Balotelli's move to Liverpool was destined to fail and thinks the Italian will never fulfill his potential.
Balotelli is now on loan at AC Milan after his unsuccessful stint at Anfield which saw him score just four times in 27 appearances last season.
Gerrard - who moved to LA Galaxy at the end of the campaign - admits he had reservations about the move to bring him to Merseyside from the club he has since returned to.
He saw his concerns realized when Balotelli struggled to step up after Liverpool lost Daniel Sturridge to injury last September.
Gerrard, speaking in the serialization of his book 'My Story' in the Daily Mail, said: "In my last season, Brendan Rodgers came to me at Melwood one day in mid-August.
"He said: 'You know we've missed out on a couple of signings. I'm basically left with no option to have a bit of a gamble.'
"Brendan paused before he spoke again: 'The gamble is Mario Balotelli.' My instant reaction was: 'Uh-oh.'
"I'd never met Balotelli but I'd heard all the stories about the indoor fireworks and Jose Mourinho describing him as an 'unmanageable' player.
"I could see that, in the right mood, he was a quality footballer but the rest of his career seemed like a spectacular waste of talent. That was my opinion of Balotelli.
"He made his Liverpool debut on August 31 away to Tottenham and he did well. We won 3-0. He wasn't outstanding but he worked hard and even looked like a team player. It would not last.
"Daniel Sturridge was injured 10 days later, while training with England. He would be out for many weeks.
"Suddenly the Mario gamble was in jeopardy - because I knew that Balotelli would simply not put in the work we needed from a lone striker.
"Everything became more tangled and difficult. Away to Basel in the Champions League, Balotelli started and he was hopeless.
"After his promising debut against Tottenham, he had lapsed in training and the subsequent games. His demeanour was very poor. I made up my mind pretty quickly after that about Balotelli.
"We got on fine. I still tried to help him and I kept looking for chances to praise him but I could see why Mourinho had been right when he said Balotelli is unmanageable.
"He is very talented with the potential to be world class, but he'll never get there because of his mentality and the people around him. Balotelli's always late, he always wants attention.
"He says the wrong things on social media. For me, he doesn't work hard enough on a daily basis. You're always fighting a losing battle with Balotelli. He does too many things wrong."
Gerrard admits there was tension between current Liverpool boss Rodgers and Balotelli from the moment he arrived at the club.
He added: "I reminded myself I had always allowed every new player to come into the club with a clean slate. Balotelli's reputation tested that resolve but I tried my best to be open-minded.
"He made an immediate impression when we were doing work on our defensive set pieces and Balotelli said to Brendan: 'I don't mark on corners. I can't.'
"I nearly fell into the goalpost. I was thinking: 'What are you? Six foot three and one of the strongest men I've ever seen on a football pitch and you can't mark on a corner?'
"Brendan was very firm. He said to Balotelli: 'Well, you can now - and if you can't, then you're going to learn.'
"That was the first conflict between Brendan and Balotelli, on day one, but the manager stood up to Mario really well. From that point, Balotelli started marking on corners."