For the first time in seven games, Devonta Freeman looks human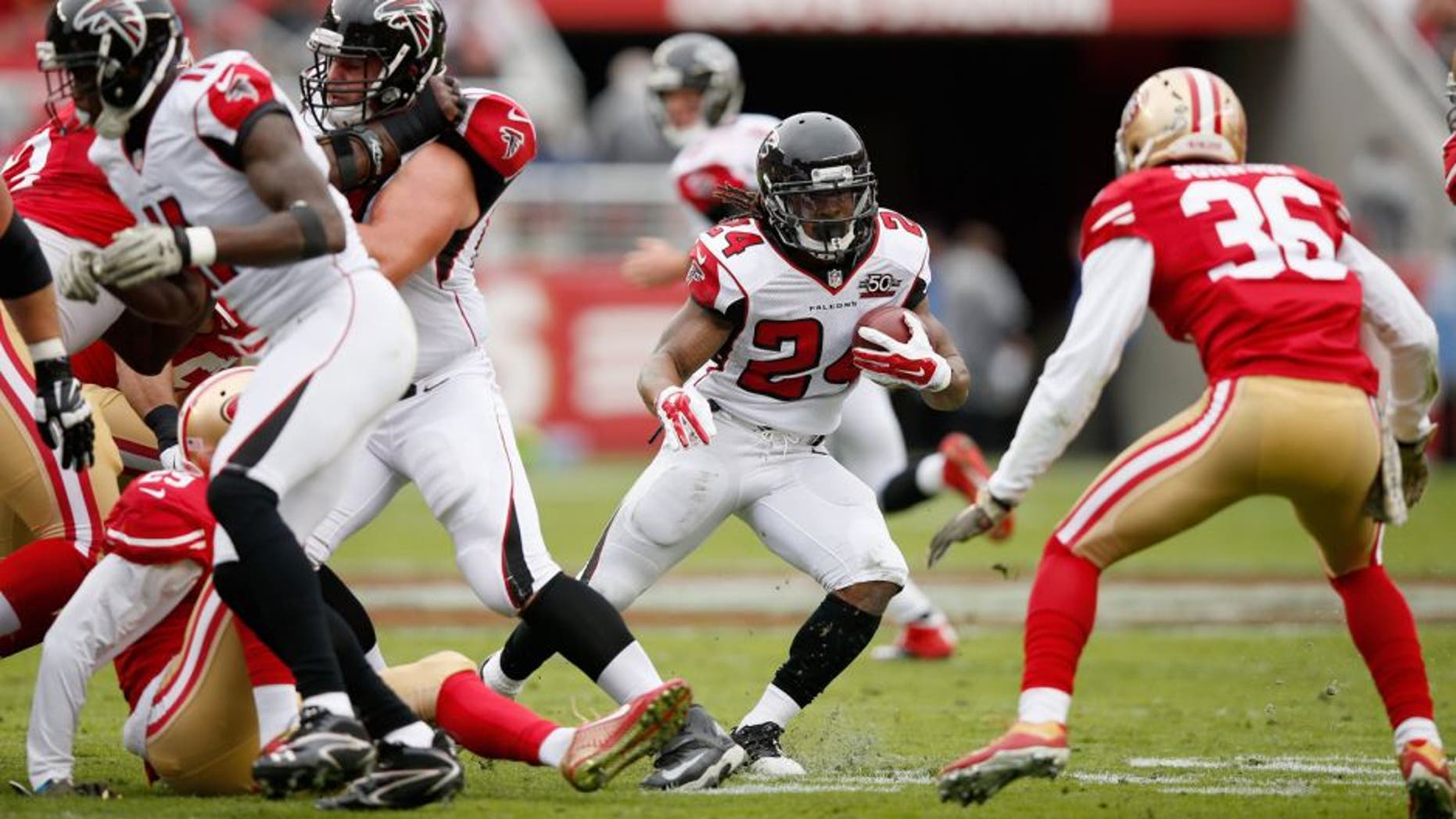 Devonta Freeman has essentially been one of, if not the best running back in the NFL to this point. He's been dominate , dynamic and at times, has put the Atlanta Falcons on his back and carried them.
On Sunday against the San Francisco 49ers, though, we finally saw him come back down to earth.
Freeman hadn't fallen below 4.2 yards per carry in any game over the past six games, as he also topped 100 yards in four of those six outings. On Sunday? 12 rushes for 12 yards. Time to sound the alarm? No, not quite.
While Freeman was held in check, he showed exactly how valuable he truly is, as he caught eight balls for 67 yards and a score. In this game, San Francisco's main focus defensively was on shutting down the run game, and specifically Freeman. It's tough for any running back, even one as talented as Freeman, to succeed in that situation.
Regardless, with Freeman having a pretty brutal day running the ball, the Falcons still need to rely on their second-year running back to help open up the field for the passing game. And if the run game isn't working, the passing game needs to begin to open up lanes for Freeman.
Atlanta has now dropped two in a row and three of their last four, so they now head into their bye week looking to find answers. Expect Atlanta to come out looking to make a statement in Week 11 after some time to rest and prepare though.