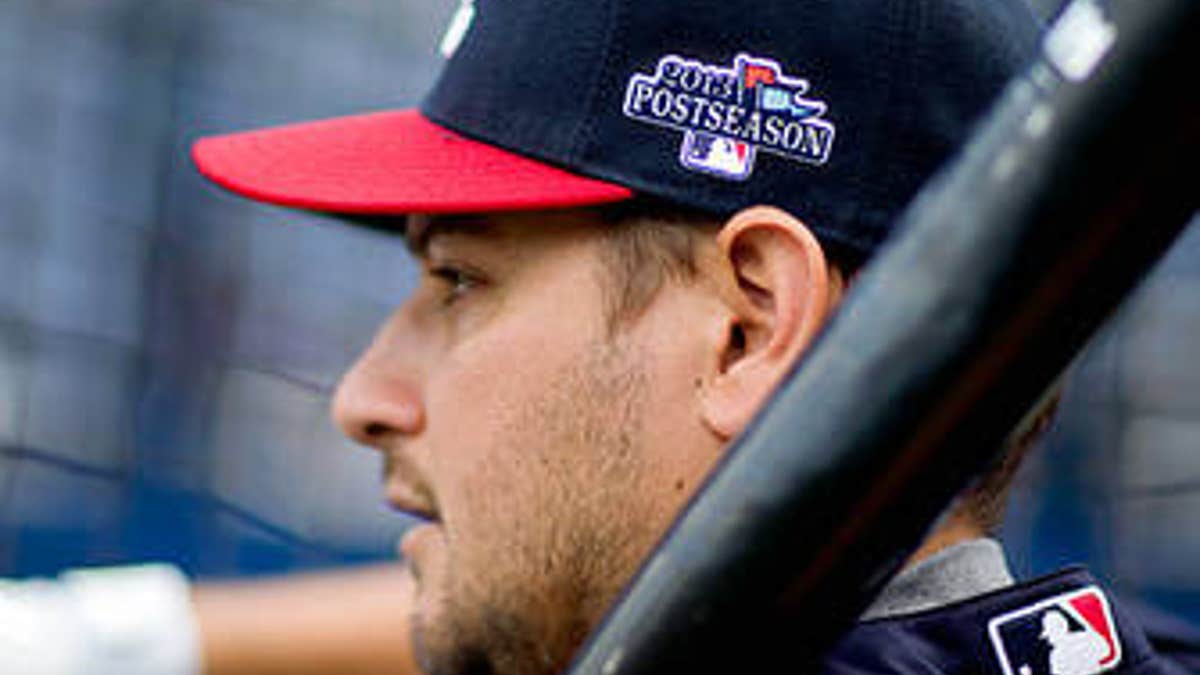 Atlanta Braves reserve infielder Paul Janish has been nursing a broken nose since Friday, the Atlanta Journal-Constitution reports . But it's not that Janish suffered the injury, but rather, how that's making news.
That's because Janish did it when a 45-pound weight fell on his face.
According to the AJC, the injury occurred when a 45-pound barbell popped off a squat rack while he was working out and hit him right between the eyes. Janish blamed the injury on himself not paying close enough attention to the way the barbell was incorrectly situated on the rack.
"It was a freak deal," Janish told the paper. "I've had some stitches, but it's not bad. It doesn't affect anything so long as I don't get hit in the nose again. It's just a little uncomfortable. It's all right."
Janish's mishap brings to mind Stafon Johnson, a running back who missed the majority of his senior season at USC after a 275-pound barbell crushed his neck and larynx during a workout in 2009.
Johnson would go undrafted, sign with Tennessee in 2010, then severely dislocate his right ankle in a preseason game. He was signed to the Redskins practice squad in 2011 but hase never played in the regular season, the anklle injury effectively ending his career. In 2011 he filed a negligence lawsuit against USC and in 2012, he settled with the university out of court.
It's unlikely Janish's situation reaches those proportions -- likely just a few days of him making "But you should have seen the other guy" jokes. However, if his defective sniffer starts giving him trouble, it could present an issue for the Braves, who don't have another backup infielder available after leaving underperforming slugger Dan Uggla off the postseason roster.
Backup catcher Gerald Laird has played first base in the past, and is said to be competent at third base, where he has started one career game, as well. But should something happen to Elliot Johnson or Andrelton Simmons, it could really put Atlanta in a bind.
Janish hit .171 in 41 at-bats for the Braves this season, his second in Atlanta, but was most commonly used as a defensive replacement, going without a plate appearance in 33 of his 52 games.
While there is no known footage of Janish's incident, here's a video on weight room safety we can all learn from.