Five who have impacted conference semifinals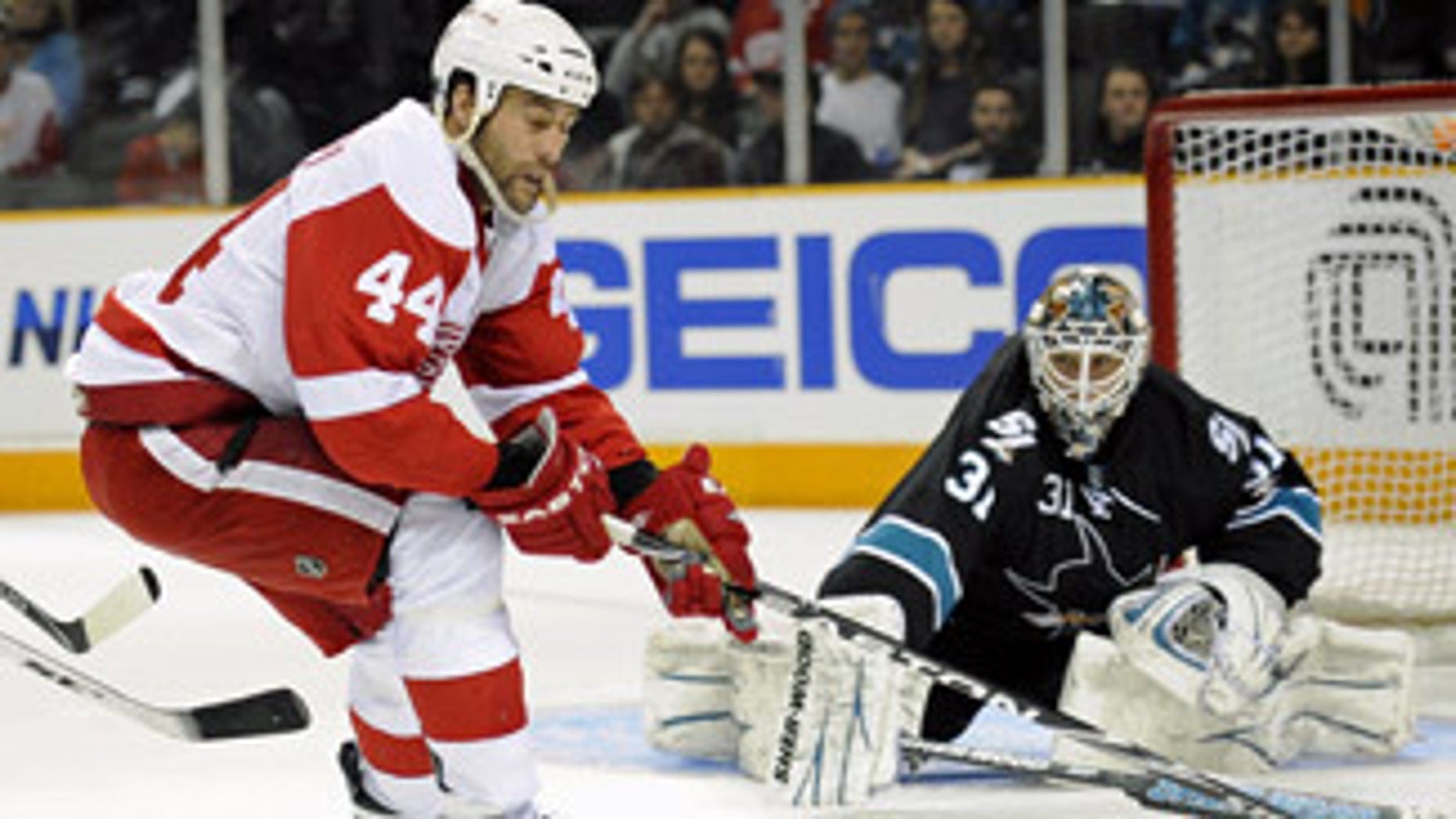 The individual standout performances in the Stanley Cup Playoffs have only just begun.
It's still too soon to tell if the four conference semifinals currently going on will extend quite as long as the majority of the first-round series did, but there have already been a handful of dramatic moments and the potential exists for plenty more as Washington, Philadelphia and Detroit try to work their way back from 2-0 deficits against Tampa Bay, Boston and San Jose, respectively, while Vancouver and Nashville look for ways to light the lamp in a goaltender-dominated series currently tied at a game apiece.
For the moment, here's a look at five players who have already left indelible marks on their second-round playoff series:
David Krejci, Bruins -- While you can't understate the performance of goalie Tim Thomas in Boston's two wins in Philadelphia -- his .943 save percentage bests even the record-setting .938 he posted during the regular season -- there's also no overlooking the impact Krejci has had in a series where offense may end up as the determining factor. Krejci, who was knocked out of last year's series between these teams prior to the Flyers' historic comeback, was a monster in Game 1 with 2 goals and 2 assists before netting the winner in Game 2 with six minutes left in overtime.
Vincent Lecavalier, Lightning -- As Tampa Bay languished out of the playoff picture for the past several seasons there was also talk its captain's best days were behind him. Now, not only are the Lightning rejuvenated but Lecavalier is delivering star-caliber play again. He assisted on a pair of goals in their Game 1 win, opened the scoring in Game 2 with a power-play goal and then completed it with his second of the night at 6:19 of overtime, giving Tampa a sweep of the first two games in Washington and a commanding lead coming back home.
Roberto Luongo, Canucks -- Until he can lead Vancouver all the way to the promised land Luongo will have more than his fair share of critics, but he got into a groove after a brief benching late in the first round and carried that into the series with Nashville. Luongo blanked the Predators in Game 1, though his workload was light, and was on the verge of a second consecutive shutout before a goal late in Game 2 led to a double-overtime defeat for the Canucks. Even still, Luongo turned aside 44 of 46 shots and gave his team a chance to win.
Antti Niemi, Sharks -- Although his overall numbers -- a 3.05 goals-against average and .894 save percentage -- remain rather unsightly due to his struggles in the first round against Los Angeles, the goalie who delivered Chicago a Stanley Cup championship as a rookie has rounded back into form as San Jose has taken the first two in its series with Detroit. Niemi stopped 24 of 25 shots in a Game 1 overtime win and was even better in Game 2 when he made 33 saves and again yielded just a single goal in another 2-1 victory.
Pekka Rinne, Predators -- Like Thomas and Luongo, he's a Vezina Trophy finalist. Unlike his veteran competition, though, Rinne is getting his first taste of the conference semifinals -- and it seems to be agreeing with him. After a so-so first round that saw a rare burst of Nashville goal-scoring bail him out on a couple occasions, Rinne has returned to elite form in helping the Preds steal a game in Vancouver. In fact, he almost stole them both. Rinne stopped 29 of 30 shots in a Game 1 where his team was manhandled at times but lost only 1-0, then made the save of the playoffs on Kevin Bieksa in the first overtime of Game 2 en route to 32 saves and a 2-1 victory.