Fisher: Gurley close to busting off some big runs in NFL debut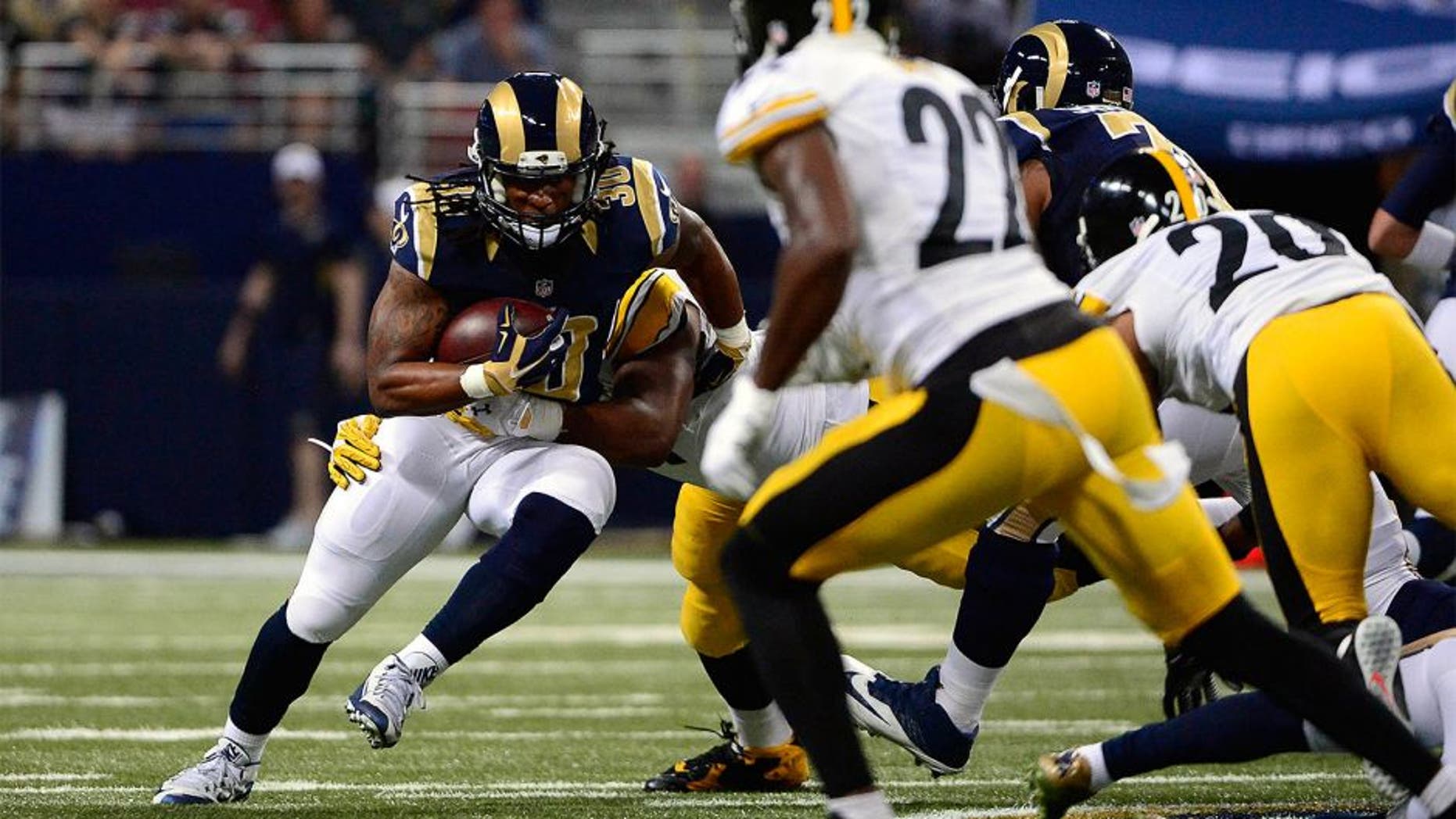 Todd Gurley's much-anticipated NFL debut was memorable in one sense - he managed to come out of it healthy.
Seeing his first action since suffering a season-ending ACL tear at Georgia in November, Gurley carried six times for nine yards in the St. Louis Rams' 12-6 loss to the Pittsburgh Steelers on Sunday.
Hard to put a positive spin on such numbers, but Rams coach Jeff Fisher said Gurley came close to having himself a productive afternoon.
"We were close," Fisher said per the St. Louis Dispatch after checking out the game film. "Todd was like six carries for nine yards. He could have very well had 50 or 60 yards in those six carries, he was that close."
Gurley, the 10th overall pick in this year's draft, said he felt "great to be out there," but he admitted he didn't resemble the back who was averaging 7.4 yards per carry at Georgia before injuring his knee.
"I feel like I still have the explosiveness," Gurley said. "Definitely didn't get to show it today, but like I said, we'll pick back up on things and try to get it rolling next week."