Festus Ezeli reportedly agrees to two-year deal with Blazers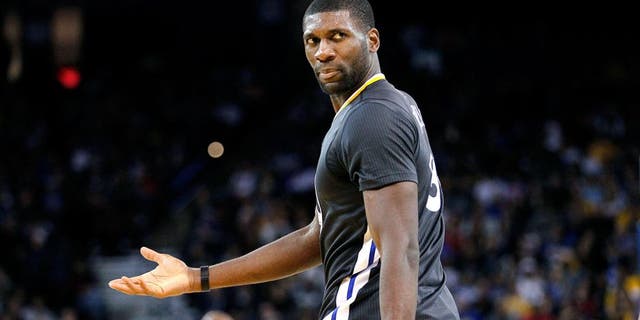 NEWYou can now listen to Fox News articles!
The Golden State Warriors officially announced Kevin Durant's arrival Thursday. But in order to make salary-cap room for the four-time scoring champion, a number of players from last season's record-setting club had to go.
Festus Ezeli was the latest cap casualty, agreeing to two-year, $16 million deal with the Portland Trail Blazers, The Vertical reported.
Ezeli spent his first four seasons with the Warriors, mostly in a reserve role. The 26-year-old center averaged 7.0 points and 5.6 rebounds in 46 games, helping the Warriors win a record 73 games last season. Ezeli underwent surgery on his left knee, costing him six weeks of action.
Ezeli, whom the Warriors drafted with the 30th pick in 2012, struggled mightily against the Cavs in the Finals, averaging just 2.0 points and 1.9 rebounds in a reduced role.