Felipe Alou and Orlando Cepeda know how far young players have come learning English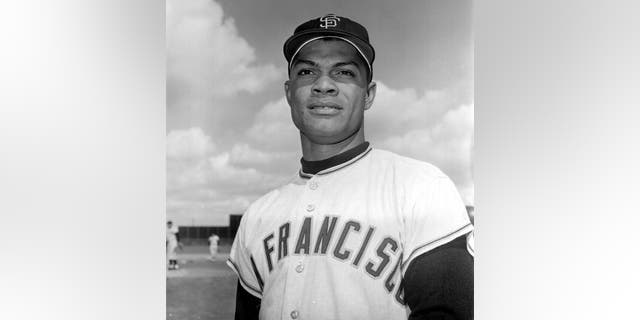 SAN FRANCISCO – Felipe Alou and Orlando Cepeda knew little English when they arrived in the minor leagues in the mid-1950s, putting them among the first wave of Spanish-speaking players thrown into a different culture to play professional baseball, build new lives and send money back home.
It was their chance to make it in the sport they loved, provided they could overcome challenges that often extended beyond the field.
Early on, well before blossoming into a Hall of Famer, Cepeda was told by a manager to go home to Puerto Rico and learn English before coming back to his career in the U.S. Alou had similar experiences and forced himself to speak some English when he arrived from the Dominican Republic, yet he still lacked confidence in the language.
"Coming here my first year, everything was a novelty to me, a surprise," Cepeda recalled. "When I came to Virginia, I was there for one month and my father died. My dad said, 'I want to see my son play pro ball,' and he died the day before I played my first game in Virginia."
"From there I went to Puerto Rico and when I came back here, I had to come back because we didn't have no money and my mother said, 'You've got to go back and send me money, we don't have money to eat,'" he said.
That was a common sentiment then, and is often still the case nearly 60 years later.
Both of these longtime baseball men are encouraged to see so many young players from Latin America now arriving in the United States with better English skills, thanks in large part to all 30 major league organizations putting more emphasis into such training through academies in the Dominican and Venezuela.
There also are English classes offered to young players during spring training and into extended spring, plus through the various levels of the minor leagues.
Every big league club now has an academy in the Dominican.
"Of course, we didn't have those opportunities," said Alou, who managed the Expos and Giants. "Usually, when we came, we were a little older than what the average kid is now. We had played more baseball."
"We were more mature, but we didn't know English and we didn't know the racial problems. We didn't know American culture. We didn't know about the food. Now the kids that come over, they have been exposed to America because the American coaches go to the academies," he said.