Fans weigh in: Three-stage race format is best part of 'competition enhancements'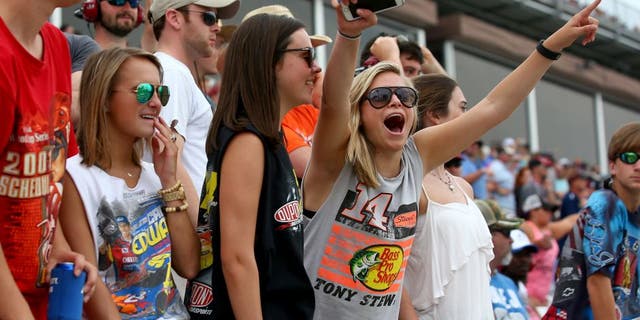 NASCAR started off the week with a huge announcement by making sweeping "competition enhancements" for all three national touring series.
The main change is a three-stage race format that will break the races into segments and distribute points for drivers in the top 10 at the conclusion of each stage. NASCAR also removed the terminology of its post-season format, no longer calling it "The Chase", now just referring to it as the playoffs.
There are a ton of nuances with the adjustments made and we'll get our first look at how it all plays out during Daytona Speedweeks, leading up to the season-opening Daytona 500 live on Feb. 26 on FOX.
We've heard all the negativity about the changes from the cranky fans who are stuck in their ways. So, we didn't put an option for not liking the new format, because if that's how you feel, you've taken to social media in every form to voice your opinion.
Instead, we focused on what fans thought was the best part of the enhancements and while all options received a decent percentage of votes, the addition of the three-stage race format won out with 29 percent of the vote.
The next highest total with 22 percent was for the playoff points that will now make the results of the regular season more important in the playoffs. Over 20 percent of fans were glad to see the "caution clock" go from the NASCAR Camping World Truck Series.
Finally, 18 percent were happy to see the regular-season champion get a boost in the points heading into the playoffs and 10 percent were glad to hear the "Chase" term was gone and it will now simply be the playoffs.
Wherever your viewpoint falls on the adjustments to the format of NASCAR races, these moves were a largely collective effort across drivers, teams, TV networks, stakeholders, and everyone in between. A change needed to be made and the best minds in the sport decided this was the move to make.