Ezekiel Elliott is rapidly gaining confidence, says everything is 'a lot easier'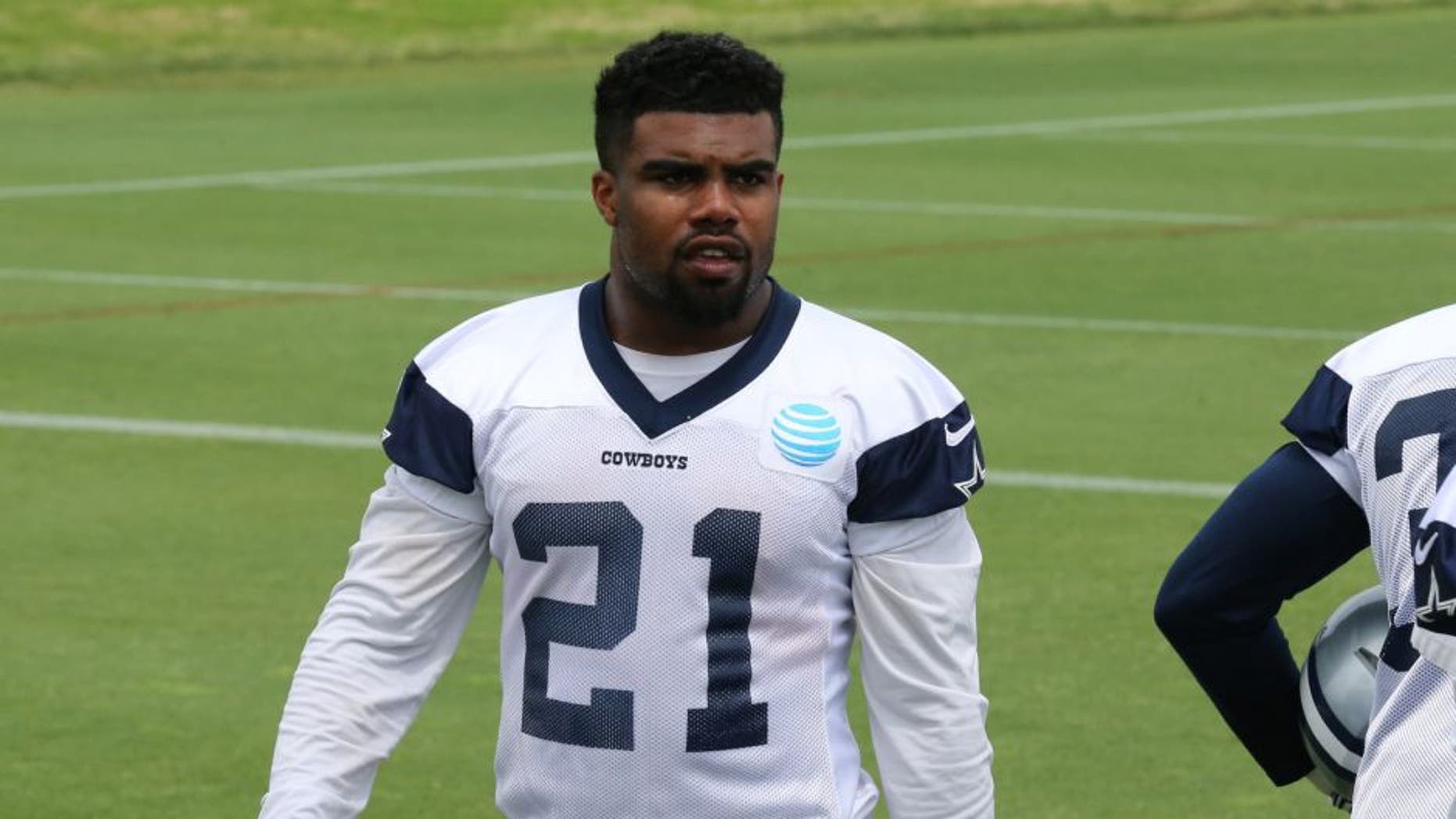 When you're the No. 4 pick in the NFL Draft, expectations are going to be pretty high. When you add in the fact that the team that took you is the Dallas Cowboys, the pressure is really on.
But after admitting that the "game moves so much faster" last week, Ezekiel Elliott is now singing a different tune Wednesday.
"Everything's been slowing down and becoming a lot easier, so I'm settling into the offense and everything is going well," Elliott said, via NFL.com.
But don't just take Elliott's word for it. Cowboys assistant coach Gary Brown is also singing the rookie's praises.
"He's making plays but he wants more out of himself and we want more out of him," Brown said. "And we're going to get it. He's moving forward pretty well."
Elliott should solidify a Dallas running game that ranked ninth last season. With Tony Romo back in the fold after offseason surgery on his collarbone and Dez Bryant working his way back into form after foot surgery, the Cowboys offense could be lethal in 2016.
But a lot will be expected from Elliott, who could make an immediate impact running behind the Cowboys' formidable offensive line. But Elliott isn't letting the pressure get to him.
"You kinda got to embrace expectations but it's not something I pay attention to," Elliott said. "But I know my expectations for myself and honestly they're probably higher than what other people expect for me. I'm going to focus on ball and focus on what's going on in this building and not what's going on outside the building."