Ex-Barca star Ronaldinho reveals Man United, Blackburn talks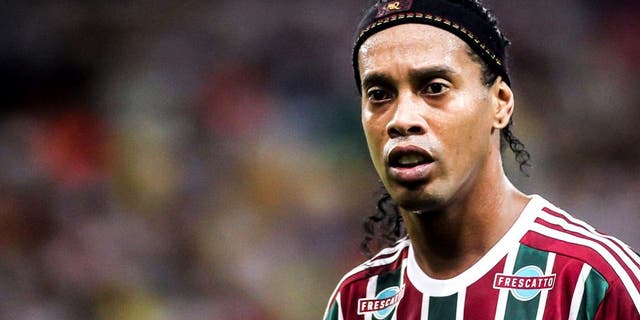 Ronaldinho has confirmed that he almost joined Manchester United before joining Barcelona and also discussed a move to Blackburn Rovers in 2011.
Ronaldinho, now 35 and without a club after leaving Fluminense in September, looks certain to end his career without ever playing in England.
However, the legendary former Brazil playmaker has confirmed he twice discussed moves to the Premier League, first in 2003 when he eventually snubbed Manchester United to join Barca from Paris Saint-Germain, and then in 2011 when he held talks with Blackburn before instead joining Flamengo from AC Milan.
In an interview with FourFourTwo magazine, the World Cup winner said: "It almost happened with United.
"It was a matter of 48 hours, but Sandro Rosell had told me way before I got the offer: 'If I become Barca president, will you come?' I said yes.
"It was a quick negotiation. I told the English I had chosen Barca. It was the right choice. Brazilians have always loved Barca."
Ronaldinho added: "About Blackburn -- we talked to them, but I wanted to come back home to Brazil."
Ronaldinho also spoke about his famous goal against England at the 2002 World Cup when he lobbed David Seaman with a free-kick that appeared set up for a cross.
"I saw he was off his line," Ronaldinho said. "About five meters off. I really aimed at the goal, although not exactly where [the ball] went. All I wanted was for Seaman to be desperate and maybe trip on his way back.
"It was a great goal in my greatest match for Brazil in that World Cup. I gave an assist, scored, was sent off -- it was one of the few times I got sent off.
"Belgium [in the round of 16] was difficult too, but beating England was key because it raised confidence. People already knew that could be the World Cup final because most of the favorites were out early."