Evander Kane scores game-winner then immediately faceplants into boards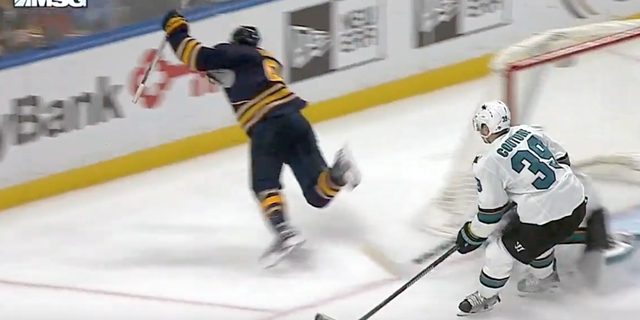 The joy and gratification of scoring a game-winning goal in overtime has to be one of the greatest feelings for a hockey player. Tripping face-first into the boards has to be one of the worst.
Evander Kane got to experience both ends of the spectrum in the span of about three seconds in Buffalo on Tuesday night. Kane managed to bury the clinching goal during an OT rush against the Sharks, then immediately tripped over the pad of goaltender Martin Jones and ate the boards hard.
Like, really hard.
That's probably not the glorious goal celebration he had in mind. Fortunately, Kane managed to get up after a few dazed moments. He looked to be in a little bit of discomfort as he headed off the ice with the rest of his teammates but, all things considered, he's probably willing to wear that one for the W.