ERA leader Leake takes hill for Cards after Tuesday's pitching clinic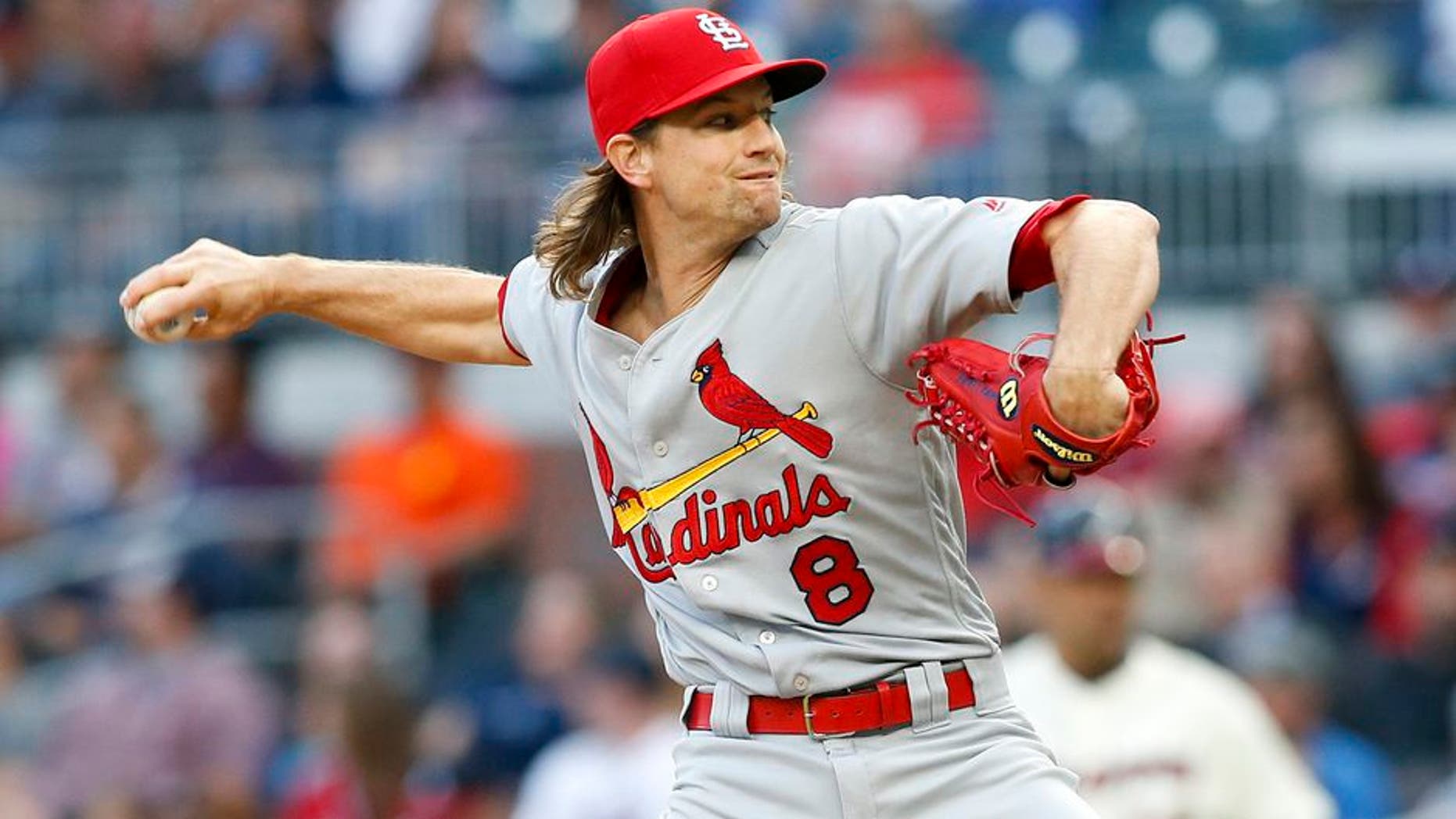 LOS ANGELES -- Quality pitching will determine the outcome of the three-game series between the St. Louis Cardinals and Los Angeles Dodgers.
That was Cardinals manager Mike Matheny's assessment before the Dodgers captured the opener 2-1 in 13 innings Tuesday night.
Cardinals right-hander Mike Leake (4-2, 2.03 ERA) will oppose Dodgers lefty Rich Hill (1-1, 2.77) in the second game of the series Wednesday.
Leake and Hill will be hard-pressed to top the Tuesday gem between St. Louis' Lance Lynn and Los Angeles' Clayton Kershaw, who both struck out 10 and allowed a run apiece. Lynn lasted eight innings, Kershaw nine.
Although neither figured into the decision, the two engaged in one of the most entertaining pitchers' duels of the season.
The Dodgers prevailed on a walk-off double by Logan Forsythe, but Kershaw and Lynn dominated the postgame chatter.
"This one was pretty special," Matheny said.
Leake, the National League ERA leader, has limited opponents to a .158 batting average with runners in scoring position in his eight starts. With two outs, the opposition is 0-for-18 with runners in scoring position. Leake has posted a 0.99 WHIP.
Matheny said there are a variety of reasons for Leake's early success.
"His stuff in general (is better)," Matheny said. "Different late life on his fastball going both ways, sinking in and cutting, (and) he's making very few mistakes in the middle of the plate. He's trusting his defense. Last year he got to a point where he was having more strikeouts than he's ever had in his career because I think he felt like he had to do it on his own, and that's not the style of pitcher he should be.
"So I think it's a combination of not making a lot of mistakes and guys not making a lot of mistakes behind him."
In his career against the Dodgers, Leake is 4-5 with a 4.26 ERA in 10 games (nine starts). He was 1-1 with a 5.25 ERA in two starts vs. Los Angeles last season.
Hill's last start was May 16 against the San Francisco Giants, whom he held to a run on six hits in five innings while not factoringinto the decision. Hill struck out six and issued no walks in a game the Dodgers won 2-1. In three starts this season, Hill has fanned 13 batters and walked five.
The 37-year-old veteran has been on the disabled list twice this year because of recurring blister problems on his pitching hand.
Hill hasn't faced the Cardinals since May 2, 2008, when he was a member of the Chicago Cubs. He gave up a run in two-thirds of an inning, walking four and striking out four. Hill is 1-0 with a 4.05 ERA in five career games (four starts) against St. Louis.
The Dodgers will probably be without Joc Pederson on Wednesday. The center fielder collided with right fielder Yasiel Puig chasing a fly ball in the 10th inning, Pederson later exited due to a neck strain.
Although manager Dave Roberts said Pederson probably wouldn't be placed on the disabled list, Pederson likely will get at least one day off.
"It's almost like he got into a car accident," Roberts said. "He's got cuts on the forehead, arm, took an elbow to the jaw, hit his head against the wall. … It's obviously going to get stiffer (Wednesday)."