Eagles wide receiver Jordan Matthews says stint in Buffalo led to baby: 'There's nothing to do there'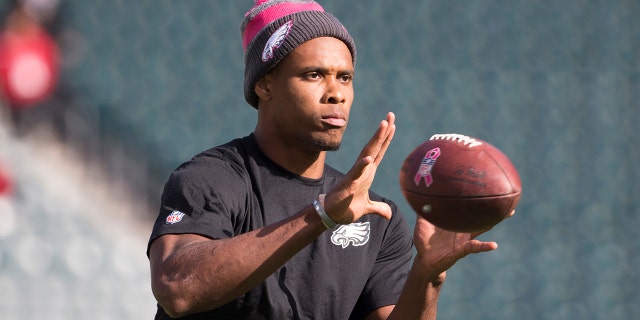 The Philadelphia Eagles signed Jordan Matthews on Wednesday, giving the veteran wide receiver a second stint with the reigning Super Bowl champions.
Matthews was with the Buffalo Bills last season, playing in 10 games and recording 282 yards with a touchdown before he was placed on injured reserve. Upon his return to Philadelphia, he was asked about his time in Buffalo. He was quite candid.
"When I was in Buffalo, there's like nothing to do there except have fun with your wife," he told reporters. "So then she got pregnant. So we always say we have a Buffalo baby. There's nothing to do there, except each other."
Matthews and his wife Cheyna, who plays in the National Women's Soccer League for the Washington Spirit, welcomed their newborn son in August. While Cheyna didn't comment on her husband's remarks, former Bills lineman Chris Hairston was all-in.
"Hahaha. My youngest is a Buffalo baby, too," Hairston joked in a tweet.
Matthews played in 46 games for the Eagles prior to leaving the team after the 2017 season. He left Buffalo this past offseason to join the New England Patriots but was cut in August.