Eagles' Walter Thurmond continues to impress after switching to safety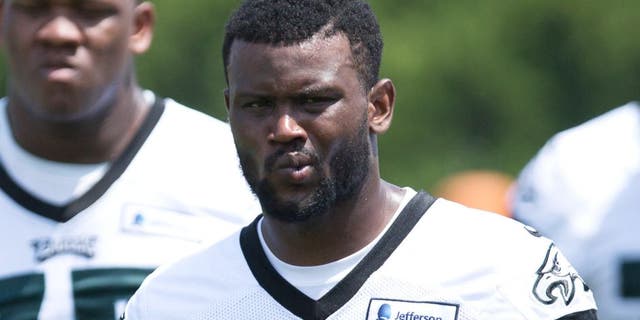 When the Philadelphia Eagle signed defensive back Walter Thurmond in free agency, many expected that he would compete to start at cornerback. Thurmond had developed as one of the NFL's top nickel cornerbacks before an injury-riddled 2014 season. When spring practices arrived, the Eagles worked Thurmond in with the first team defense at safety, and he has stuck there since.
Thurmond hasn't found the transition to safety very difficult at all. In fact, he compares some of what he is doing now to what he was doing in the past while working in the slot as a cornerback.
"I think in a lot of defenses there are similarities between the nickel and safety as far as coverage schemes go," Thurmond told reporters, per Bleeding Green Nation. "You have a lot of the same responsibilities. The only difference is playing in the middle of the field. Being able to have that aspect and being able to learn that is one of those things I've been working on getting better at each day."
Thurmond has practiced as the first team safety throughout most of training camp. Following the torn ACL to defensive back JaCorey Shepherd, the Eagles have been forced to move second year defensive back Jaylen Watkins from safety to cornerback. The Eagles have career special-teamer Chris Maragos and Earl Wolff to compete with him, but Thurmond is not taking his competition for granted.
"Nothing is set in stone until the last preseason game and until they make the final cuts," Thurmond said. "You always have to keep that mentality, if you're with the ones or if you're with the twos..."There is nothing that is solidified as of right now, and you have to keep that mindset and compete all day."
Thurmond has been making plays throughout camp, but the decision to keep him there may ultimately come down to optimal roster construction. If defensive coordinator Bill Davis sees the Eagles' optimal lineup consisting of Eric Rowe at safety and Thurmond kicking inside to the Eagles' vacant slot cornerback position, the switch could happen any time now.
Without Brandon Boykin and JaCorey Shepherd, the Eagles are down to plan C at slot cornerback. No one knows that the plan is just yet.
(h/t Bleeding Green Nation)