Eagles RT Lane Johnson says his suspension appeal was 'eight hours of bickering'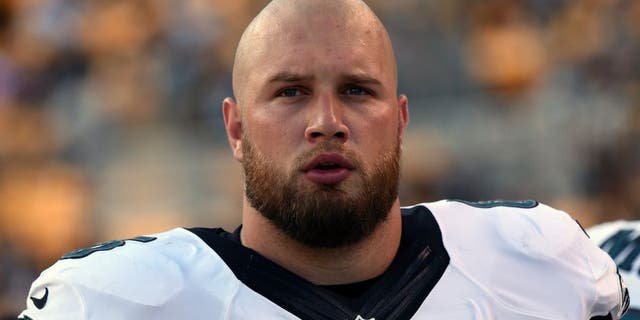 The Philadelphia Eagles suffered their first loss of the season on Sunday, falling to the Detroit Lions, 24-23. As disappointing as the defeat was, it may not be the team's biggest issue going forward.
Right tackle Lane Johnson is facing a 10-game suspension for violating the league's substance abuse policy. The lengthy ban hasn't been formally announced because of the ongoing appeal from Johnson, but a ruling could come down soon.
Johnson appealed the suspension last Tuesday and expects a decision to be made as soon as this week -- possibly Wednesday or Thursday. He discussed the hearing for the first time following the Eagles' loss on Sunday.
"It was eight hours of bickering back and forth and discussing league policy," Johnson said, via CSNPhilly.com. "It just felt good going in there and taking it head on. It was mainly just a conversation on the policy [the NFL has] in place. It didn't have to do with any substances, mainly just changing the testing procedures."
Johnson said he didn't talk much during the hearing and left that to his attorneys. However, he did say that he has nothing to hide and believes he did everything possible to win the appeal.
"We put it all on the floor," he said. "We didn't have anything to hide. I feel like we did all we could. There wasn't a stone left unturned. Man, the thing was, just face it head on. We weren't going to be intimidated by the NFL."
Johnson has been the team's starting right tackle all season, but that could change this week. If a decision is made before Sunday's game against the Redskins, he'll begin to serve his 10-game ban.
If Johnson is forced to miss 10 games, he'll likely be replaced by rookie Halapoulivaati Vaitai at right tackle until his suspension is over.