Eagles coordinator zings linebacker by channeling Allen Iverson's 'practice' rant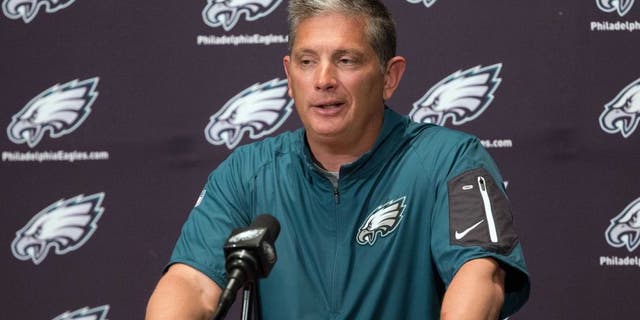 When Chip Kelly was in Philadelphia as the shot-caller for the Eagles, he brought a different approach to preparation. He stressed practice and training, as well as players' diets during the week and in the offseason.
Kelly is no longer in the picture, of course, as it's now Doug Pederson and Jim Schwartz's team. Needless to say, they're doing things differently, and it showed in Schwartz's comments on practice Wednesday.
"Practice doesn't mean anything," Schwartz said regarding linebacker Mychal Kendrick's play in practice. "I don't want to go all Allen Iverson, but it's all about how you perform on Sunday."
Kendricks, who has gone from a top young linebacker to being primarily a backup in Philadelphia. He was on the field for fewer than half of the team's defensive snaps Sunday and has become a target for opposing teams.
Schwartz, in his first year with the Eagles, is still trying to find out ways to best utilize Kendricks, and rushing the passer might be an option.
"He's been good at rushing the passer well," Schwartz said of Kendricks. "I think that that showed. He was able to get a sack and a deflection on one. He's a key part of our defense and he'll always be involved."