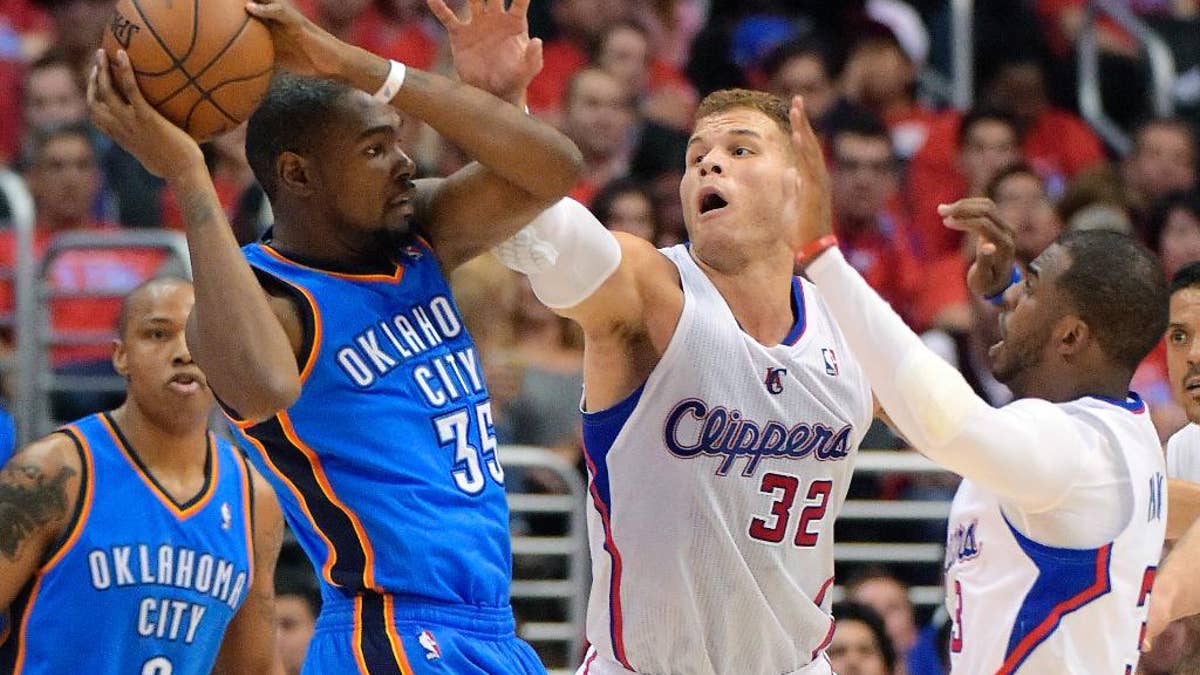 LOS ANGELES – Kevin Durant scored 36 points, Russell Westbrook added 23 and the Oklahoma City Thunder outplayed the Los Angeles Clippers in the fourth quarter for a 118-112 victory Friday night and a 2-1 lead in their Western Conference semifinal.
Serge Ibaka added 20 points and Westbrook had 13 assists for the Thunder in a game that neither team ever led by double digits.
Blake Griffin scored 34 points, and Chris Paul added 21 points and 16 assists for the Clippers, who saw their four-point lead disappear for good early in the fourth quarter. Sixth Man of the Year Jamal Crawford added 20 points.
Oklahoma City led 113-107 on Durant's turnaround jumper with 1:23 left. It followed Westbrook's 3-pointer after the Clippers had closed within 108-107 when Griffin muscled in for a layup.
Game 4 is Sunday at Staples Center.