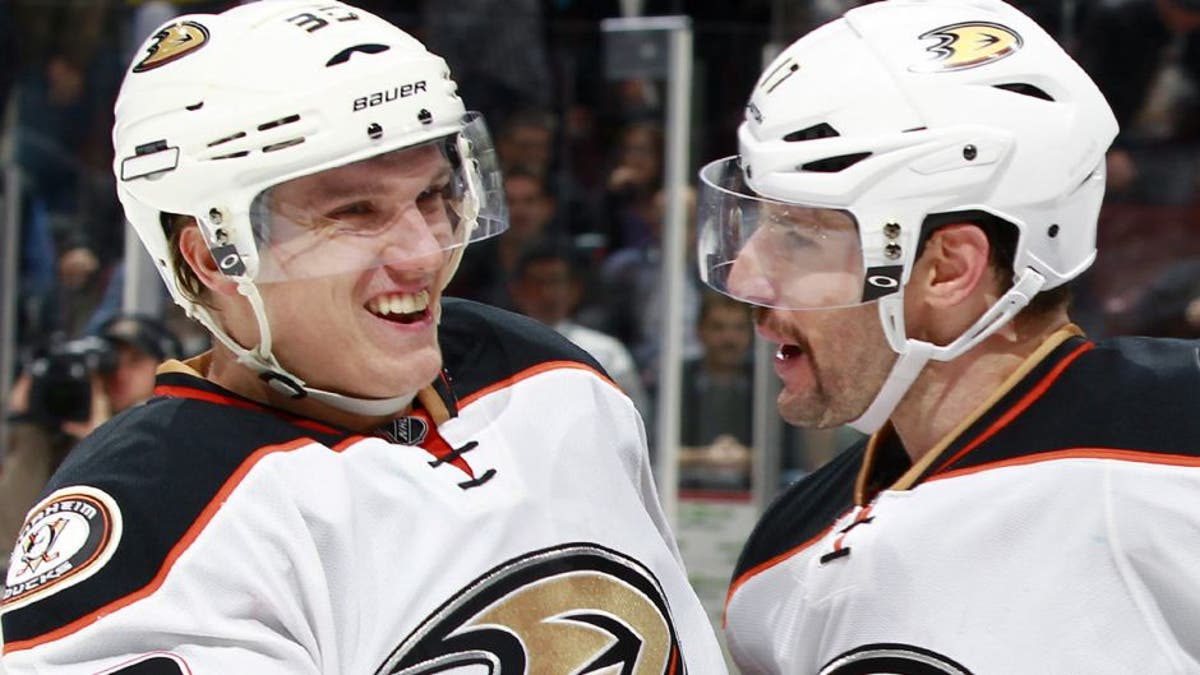 The Anaheim Ducks have signed forward Jakob Silfverberg to a four-year, $15 million contract.
The 24-year-old forward scored 13 goals and 39 points in 81 games for the Ducks last season. Silfverberg also finished with 14 assists and 18 points in 16 playoff games in the Ducks Western Conference Final run. Silfverberg's production ranked him third in the playoffs in assists and seventh in points.
The Ducks acquired Silfverberg from the Ottawa Senators along with Stefan Noesen and a first-round pick in the 2014 draft in exchange for Bobby Ryan in July of 2013. The Senators selected Silfverberg with the 39th overall pick in the 2009 NHL draft.
Carl Hagelin, acquired from the New York Rangers earlier this offseason, remains as the Ducks last restricted free agent.