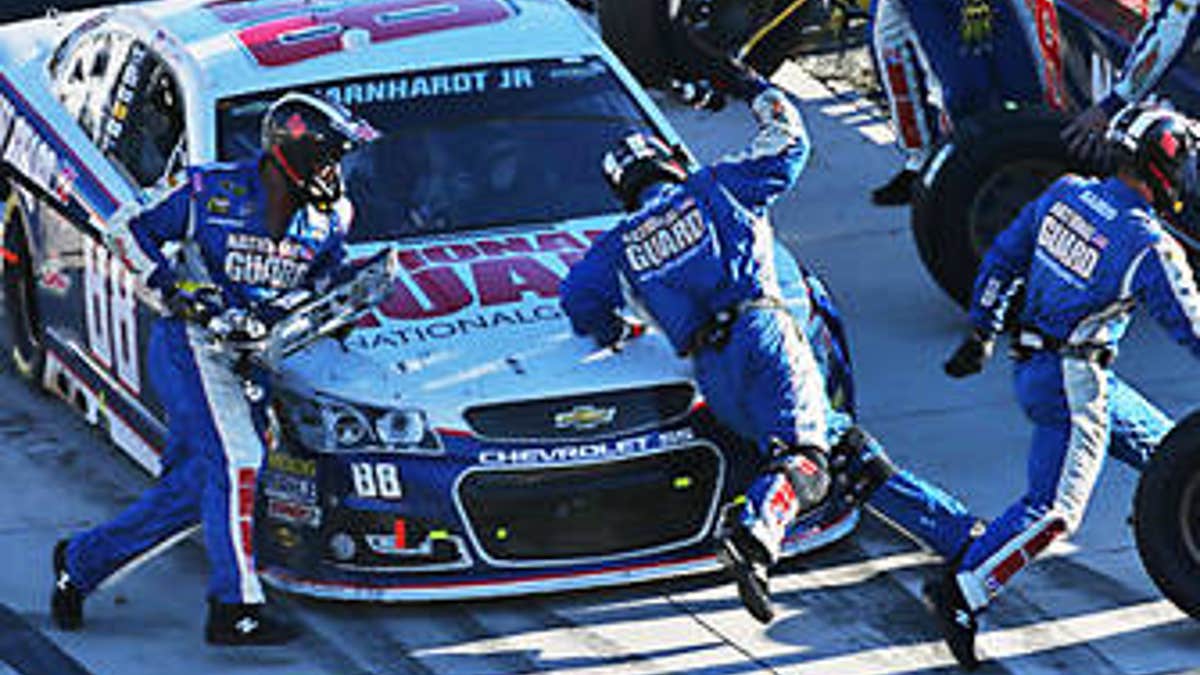 Sunday at Dover had to be a very encouraging day for Dale Earnhardt Jr. and his No. 88 team. I honestly would have to think long and hard to find another weekend where they were spot on from the moment they unloaded on Friday to the checkered flag on Sunday.
They were good in all the practices. They sat on the pole after qualifying. He led 80 laps and finished second.
That has to be very encouraging to everyone on the No. 88 car. I hope, sort of like Jeff Gordon and the way they are running, that we don't get to Homestead only to look back at the engine failure at Chicago as what kept the No. 88 from the championship.
The reality is that it probably won't play out like that. The reason being is you simply don't see Matt Kenseth, Jimmie Johnson and Kyle Busch making mistakes or having issues like the others are experiencing.
I mean, I know it happened early in the race and seemingly he overcame it, but Dale Jr. on Sunday went from a three-second lead to a nine-second deficit by missing pit road. That's a 12-second swing which is getting close to half a lap at Dover.
It was a mistake. You simply can't win the championship in the Chase format by making mistakes. Our top three guys aren't making mistakes and that's why for three weeks in a row you are seeing them separate themselves from the other 10 drivers in the field.
Would Dale Jr. have gone on to win the race if he hadn't missed pit road? Naturally, we will never know, but it does make you wonder. Obviously, Dale Jr. has got to be asking himself that very question all week.
All in all, however, Junior Nation has to be encouraged because like I said earlier, I'd have to rack my brain long and hard to remember another time when they were that strong from start to finish of an entire race weekend.