Dolphins interview former Falcons head coach Mike Smith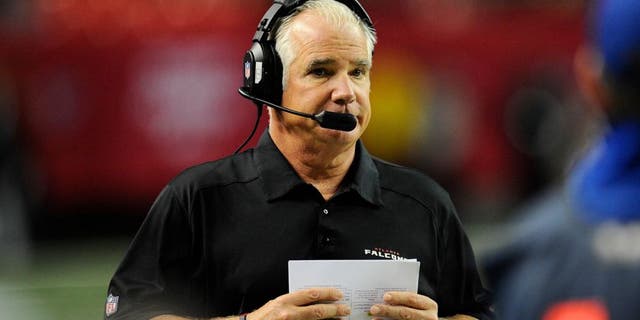 NEWYou can now listen to Fox News articles!
The Miami Dolphins didn't waste any time before beginning the interview process for their head coaching vacancy. The team announced on Monday that they interviewed former Atlanta Falcons head coach Mike Smith for the position -- the first interview they've conducted thus far.
Smith spent seven seasons in Atlanta from 2008 to 2014, going 66-46 in that span. He led the Falcons to the playoffs four times, reaching the Conference Championship once (2012).
His seven-year stint with the Falcons is the only head coaching experience he's accrued in his career, but the statistics show he had a good run in Atlanta. Unfortunately, back-to-back seasons of 4-12 and 6-10 in 2013 and 2014, respectively, ended his run with the team.
It's unclear exactly who else the Dolphins will interview for the vacancy, but they are expected to bring in Mike Shanahan for a second time in the past month. Interim head coach Dan Campbell is also expected to interview for the job, as well.