Dolphins haven't had top-10 offense since days of Marino, Shula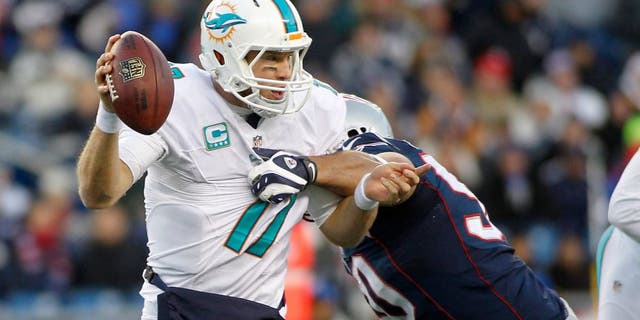 When the Miami Dolphins drafted Ryan Tannehill in the first round of the 2012 draft, he was expected to completely change the offense and take them to new heights. The franchise had dealt with a great deal of unrest and uncertainty at quarterback in years past, fielding Matt Moore, Chad Henne, and Chad Pennington, to name a few.
Since Tannehill took over, though, he's done very little to improve the offense. Of course, it's not completely his fault and the blame doesn't fall just on his shoulders, but the quarterback plays a huge role in leading the offense down the field. In four seasons with Tannehill under center, the Dolphins have ranked 27th, 27th, 14th, and 26th in total offense, respectively.
By no means is that good, and it's actually worse than the previous four years without Tannehill. Again, it's not just Tannehill's fault, as no quarterback has fit the bill since the days of Dan Marino.
The last time the Dolphins had a top-10 offense in the league was in 1995 when Marino was the quarterback and Don Shula was the head coach.
Obviously Tannehill isn't Marino, and the Dolphins have had eight head coaches in the past 11 years, so issues are present at both spots. Will Miami's next head coach fix the offensive issues? Will he bring back Lamar Miller and commit to the running game like his predecessors have failed to do? Will he even keep Tannehill as the team's starting quarterback beyond next season?
There are an endless questions surrounding the Dolphins, who have made the playoffs once since 2002. The offense isn't the only problem, but it's a big one.