Dolphins, DE Andre Branch reportedly agree to 3-year, $27 million extension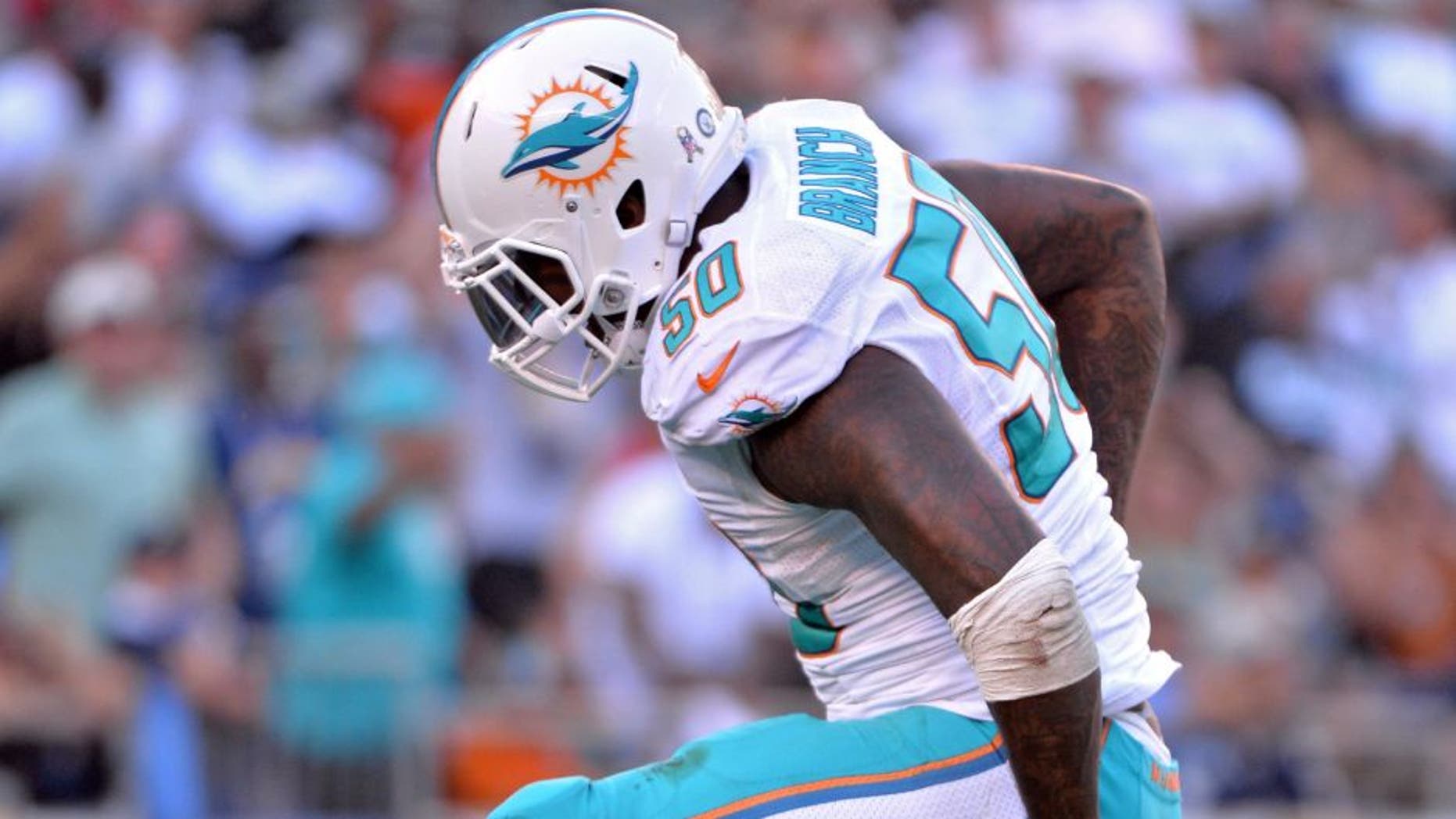 MIAMI (AP) -- The Miami Dolphins bolstered their defensive front Wednesday by keeping one their own.
End Andre Branch agreed to a $27 million, three-year contract to remain with Miami, a person familiar with the negotiations said. The person confirmed the agreement to The Associated Press on condition of anonymity because it had not been announced by the Dolphins.
Branch was on the verge of becoming one of the top edge rushers on the market when free agency begins Thursday. The five-year pro had 5 1/2 sacks last year, his first with the Dolphins.
He'll again be paired this season with five-time Pro Bowl end Cameron Wake.
"Just getting started," Branch tweeted after reaching the agreement.
Defense remains a priority for the Dolphins as they head into free agency. They also need help at linebacker and in the secondary after allowing a franchise-record 6,122 yards last year.
The Dolphins announced one-year deals with four exclusive rights free agents, including center Anthony Steen, who started seven games last year. Also tendered were linebacker Mike Hull, cornerback Lafayette Pitts and tight end Thomas Duarte.
Steen, undrafted as a rookie in 2014, filled in when center Mike Pouncey was hurt last season. Hull and Pitts were valuable on special teams, and Duarte spent much of last season on the practice squad.
Exclusive rights free agents are players with less than three years of experience, and they are unable to negotiate with other teams.