Dolphins CB Brent Grimes sat out Sunday due to food poisoning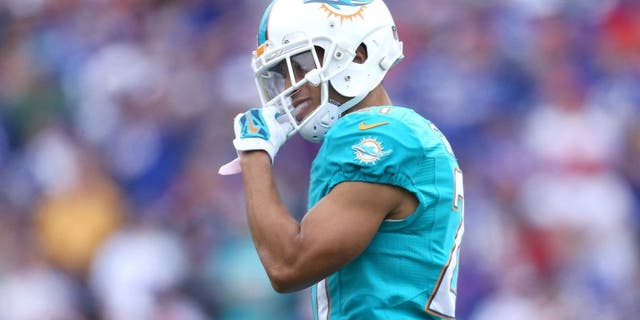 Food poisoning got the best of Brent Grimes. Tom Szczerbowski Getty Images
The Miami Dolphins were able to eke out a victory against the Philadelphia Eagles on Sunday, despite being without their top cornerback.
Brent Grimes was a late addition to the inactive report after coming down with an illness, forcing him to miss the game. It wasn't just any illness though. It was food poisoning.
"I feel a little better," Grimes said via Adam Beasley of the Miami Herald. "I've been getting IVs and Pedialytes and a bunch of stuff. When you throw up that much, you're just drained. ... Obviously, you want to play, but I really wouldn't have been OK today. I wouldn't have been a help to the team."
Leave it to food poisoning to cause Grimes to miss his first game in three years. Grimes said he thinks he threw up 15 times from Saturday night to Sunday, which is clearly a reasonable excuse to miss the game. Grimes dealt with a knee injury earlier in the season, but he was able to play through it and heal quickly.
Understandably, Grimes wasn't able to overcome this illness. Of course, watching his team win helped the way he was feeling. That's not to say the Dolphins couldn't have used Grimes, as they allowed 392 yards in the air to Sam Bradford and Mark Sanchez. Still, they were able to overcome Grimes' absence and win their fourth game of the year.