Dodgers impressed by Seager's composure in productive debut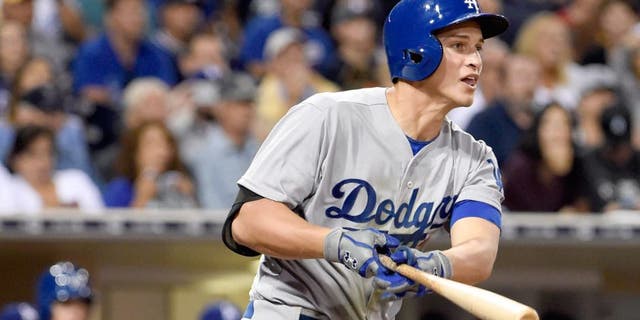 NEWYou can now listen to Fox News articles!
Corey Seager's performance in his major-league debut for the Los Angeles Dodgers on Thursday will be the talk of the town, but his intangibles had the Dodgers buzzing just as much after the game.
Seager demonstrated why he is ranked the No. 1 prospect in all of MLB on Thursday by going 2 for 4 with a double and two RBI in his first major-league game.
The 21-year-old's performance drummed up promise for the Dodgers' future, if not for this postseason as well.
His ability to remain cool, calm, and collected in a high-pressure environment in the midst of a pennant race made that promise ring louder after the game.
"Well, No. 1, obviously, ability," Mattingly said of what makes Seager special, per the Los Angeles Daily News. "You're not going to get the kind of accolades he's getting in the minor leagues and have the success you're having without being able to play. I think what really has a chance to set him apart is just his demeanor is really good. Everything is a good vibe with him. He's a humble kid, but he's also confident. It's not like he's afraid."
Seager has an older brother, Kyle, who plays for the Seattle Mariners, and judging by the composure of his parents in the stands on Thursday, his family plays an influential role in granting him that humble, poised confidence.
Wherever Seager draws his demeanor from, it's an important intangible that will only help the youngster as he aims to maximize his potential over his career.
"I mean, there is definitely pressure, there's always going to be pressure. But I try to put the least amount on myself as I can," Seager said. "It's just going to go the way it goes and you're going to have to accept it and work on things and just go about your business."
(h/t Los Angeles Daily News)