Dodgers fan allegedly pummeled by team security, cops on Opening Day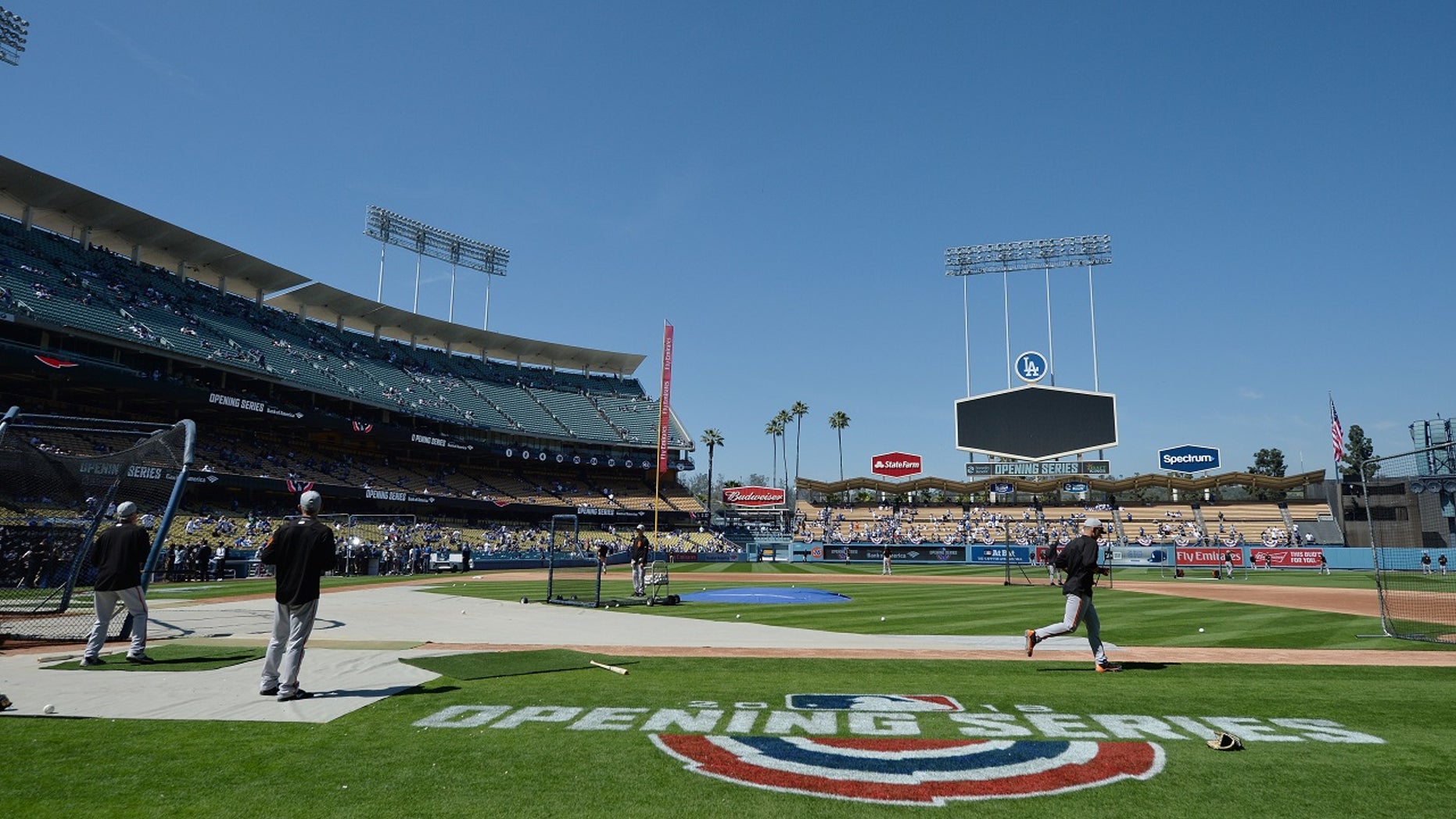 A Los Angeles Dodgers baseball fan wound up in a hospital on Opening Day on Thursday, allegedly because a group of stadium security guards and LAPD officers pummeled him.
Franco Rodriguez claimed Friday that the confrontation began when he intervened after seeing another fan "getting a hard time from security."
"There was about 10 of them completely all punching me in my face, throwing blows to the side of my stomach, kicking me," Rodriguez told ABC 7.
Video shot from a bystander shows Dodger security personnel and Los Angeles Police Department officers holding someone down, then taking the person into custody, the Los Angeles Daily News reported.
"My whole side of my legs are completely bruised from the kneeing that they were doing," Rodriguez told ABC 7. "It's nothing that I'm making up because they have footage. It will all show what they did to me."
Rodriguez said he photographed his injuries, and insists he was not drunk, the station reported.
LAPD Officer Tony Im told City News Service that officers were responding to a call from security regarding "a private person's citizen's arrest."
Rodriguez was taken to a nearby hospital where he was treated for his injuries, and a "crime report, alleging a battery had taken place," was filed, Im told the Daily News.
Im said Rodriguez was named as the suspect and that the Los Angeles City Attorney's Office could choose to file a misdemeanor charge.
The Dodgers issued a statement saying the team "is investigating the matter," the paper reported.