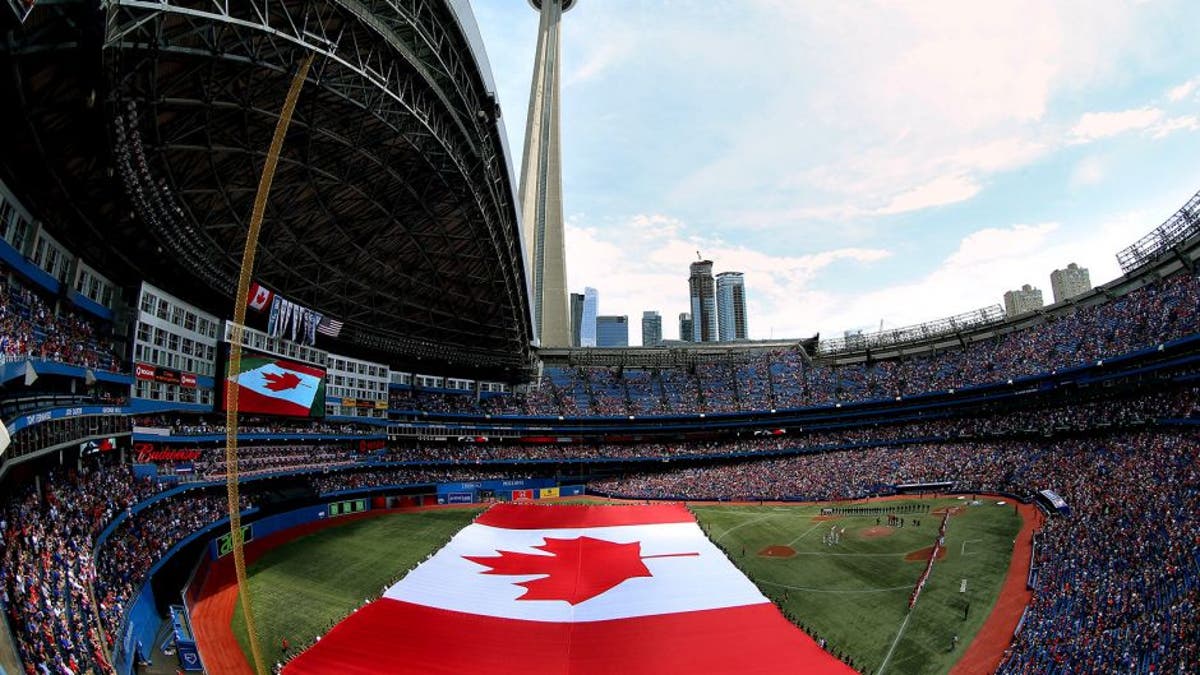 The days of turf at the Rogers Centre are numbered.
Before the 2015 season, it was announced that the Toronto Blue Jays were researching the process of planting grass at the Rogers Centre, replacing the turf.
With all logistics involved (sun, humidity, water, drainage, etc.), it was said the real stuff wouldn't be installed until at least the 2018 season.
The first step in that process, however, is the installation of a dirt infield before the 2016 season.
"We would like to install a dirt infield next year and are currently evaluating the logistics and costs of doing so," Blue Jays senior vice-president of business operations Stephen Brooks told the National Post. "It would be Step 1 in the real-grass project. We're working on the cost of that and what we have to do to cut out the turf and what drainage requirements would be need to make that happen."
As it stands now, the stadium doesn't have a drainage system, something that would need to be in place before the dirt gets put in.
Also, according to the National Post, the Jays are planning several other stadium improvements. Among those listed are a replacement of all the seats, making them larger and cutting capacity. The stadium suites would also be renovated and new social-focused areas will be built.
Of course, all of this will fall under new president Mark Shapiro, who will have his hands full at his new job.
(h/t National Post)