Diamondbacks pitcher reveals he defecated in his pants before taking mound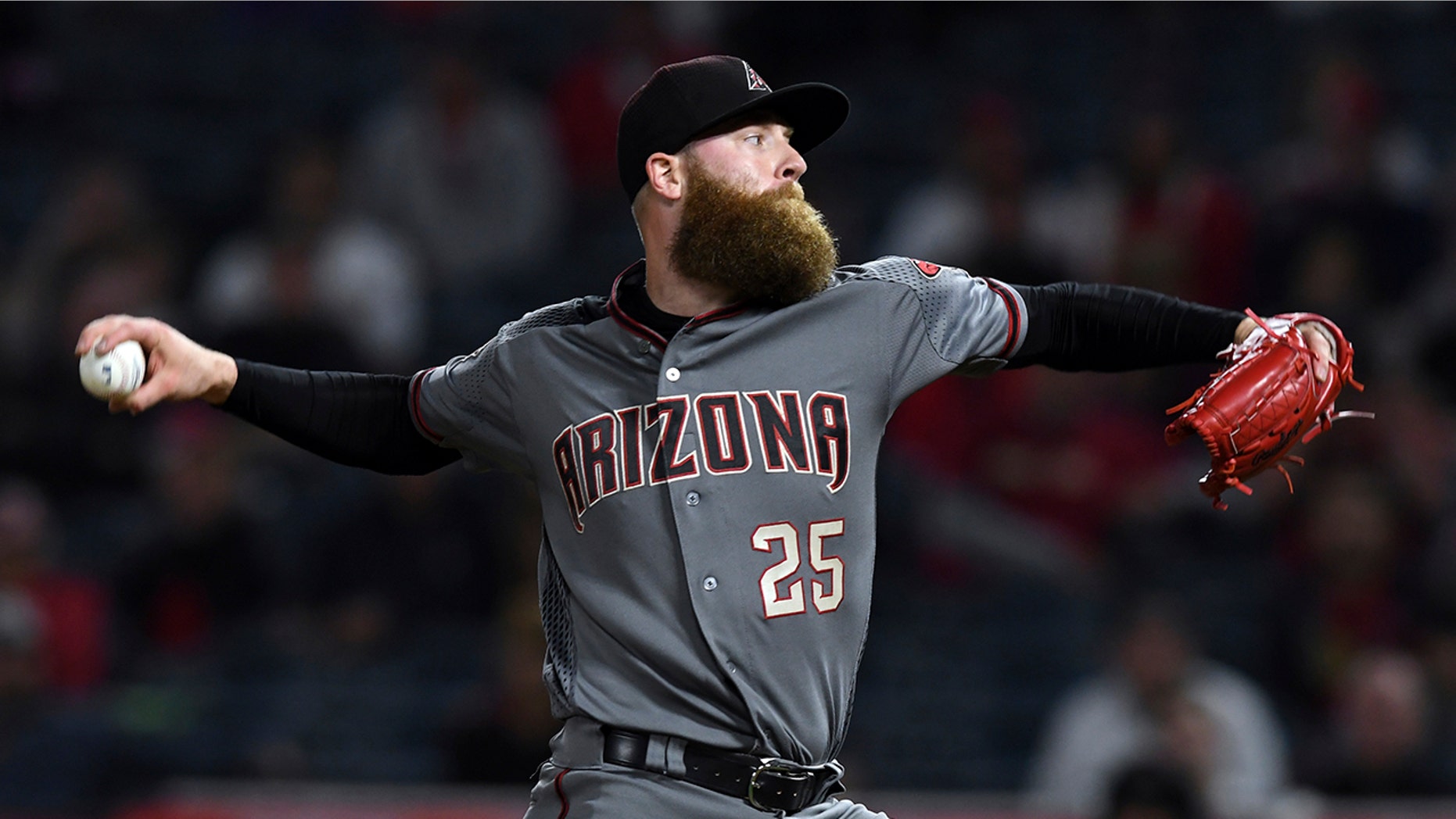 Arizona Diamondbacks pitcher Archie Bradley revealed an embarrassing moment that happened to him this season in an interview Tuesday.
Bradley told the Yahoo Sports MLB Podcast that he defecated in his pants minutes before he had to take the mound.
"I was warming up to go in a game. I knew I had the next hitter. I knew he was on deck. The at-bat was kinda taking a little bit. As a bullpen guy in these big situations, I call 'em nervous pees, where like I don't have to pee a lot, but I know I have to pee before I go in the game. I can't believe I'm telling you this," the 25-year-old reliever said on the podcast.
"So it's a 2-2 count, and I'm like, 'Man, I have to pee. I have to go pee.' So I run in our bathroom real quick, I'm ready to go. I'm trying to pee and I actually [expletive] my pants. Like right before I'm about to go in the game, I pooped my pants," Bradley said. "I'm like 'Oh my gosh.' I know I'm a pitch away from going in the game, so I'm scrambling to clean myself up. I get it cleaned up the best I can, button my pants up, and our bullpen coach Mike Fetters says, 'Hey, you're in the game.' So I'm jogging into the game to pitch with poop in my pants essentially."
The pitcher explained that he actually had a good inning despite being extremely uncomfortable.
Bradley has had a great season coming out of the bullpen for Arizona. In 39 games, he's recorded a 2.13 ERA and 33 strikeouts.