DH David Ortiz to use glove at start of game for first time in nearly 10 years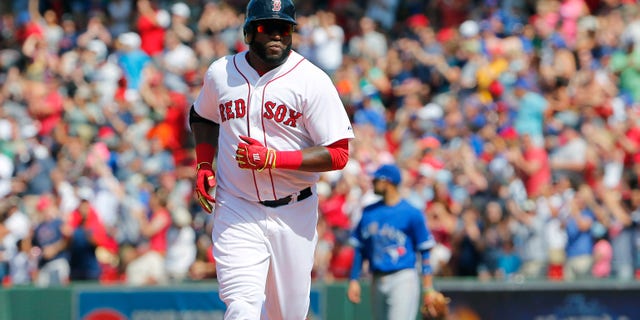 BOSTON (AP) – David Ortiz will be using his glove to start a game in Fenway Park for the first time in nearly 10 years.
Boston's regular designated hitter is playing first base and batting cleanup Sunday. He hasn't started a non-interleague game at first since Aug. 5, 2006, when the Red Sox played at the Tampa Bay Rays.
"Today's lineup, I think, gives us the best lineup we can put on the field," Boston manager John Farrell said. "I recognize it's been quite some time since David's played first base in an American League game."
This is his first start at first base in Fenway since July 16, 2005, when he started against the New York Yankees.
Ortiz has been platooned at first when the Red Sox face right-handers in interleague games. He also started on opening day in Philadelphia against left-hander Cole Hamels this season.
Big Papi enters the day with 480 home runs and has the most all time by a DH with 429.
"Anytime David's name comes up, you think DH, and yet every game that we've seen him play first base he plays it freely, he plays it naturally," Farrell said. "I expect that to take place today."
On Sunday, Boston benched struggling first baseman Mike Napoli, who is hitting .192 with 10 homers and 30 RBIs. He's 0 for 9 with four strikeouts in the first two games of a weekend series against Houston.
Like us on Facebook
Follow us on Twitter & Instagram