Devils partner with women's pro hockey team in New Jersey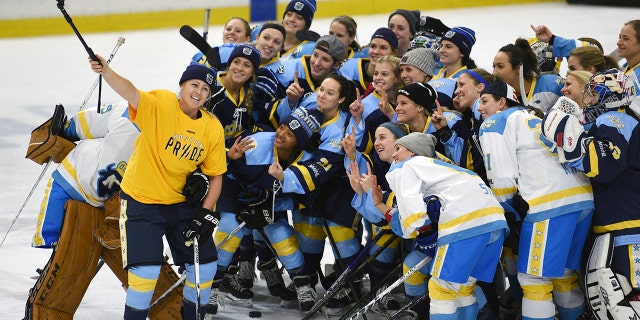 The New Jersey Devils have become the first NHL franchise to partner with a National Women's Hockey League team.
Harris Blitzer Sports & Entertainment, the Devils parent company, announced the partnership with the Metropolitan Riveters on Thursday.
The goal is to support the growth of the NWHL, a four-team league that started in 2015. The Devils will assist with marketing and facilities for Riveters' games and practices in Newark, New Jersey.
The Devils and Riveters will host a doubleheader on Oct. 28 at the Prudential Center. The Riveters will open their season against the Boston Pride in the afternoon and the Devils will play the Arizona Coyotes at night.
The other NWHL cities are Stamford, Connecticut, and Buffalo, New York.