Detroit Lions Defensive Tackle Ndamukong Suh Named Most Charitable Athlete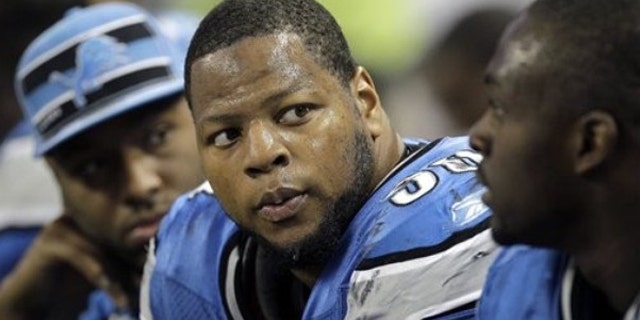 DETROIT – Who said giants cannot also be gentle?
Detroit Lions defensive tackle Ndamukong Suh, who was voted the NFL's dirtiest player last month in a poll of his peers, was named Saturday the most charitable US professional athlete of 2011.
According to a list of the most generous celebrities compiled by The Giving Back Fund, a philanthropy consulting firm, Suh's donation of $2.6 million to the University of Nebraska, his alma mater, made him not only the most generous professional football player, but the most generous US athlete as well.
Suh was one of two NFL players on the list -- titled the "Giving Back 30." He was joined by New York Giants quarterback Eli Manning and his wife Abby, who donated $1 million to their alma mater, the University of Mississippi.
Last month, Suh was voted the dirtiest player in the NFL in a poll of his fellow players. The 307-pound defensive anchor has been consistently criticized by the media and some players for his rough style, which has hit him in the wallet as well.
In his less than two seasons in the league, Suh has already been fined more than $40,000 by the NFL for three rules violations, all on plays involving quarterbacks.
And earlier this season, the NFL suspended Suh for two games without pay after he violently stomped on a Green Bay Packers offensive lineman during a nationally televised Thanksgiving Day game.