Derek Carr made some history in the Raiders' win over Browns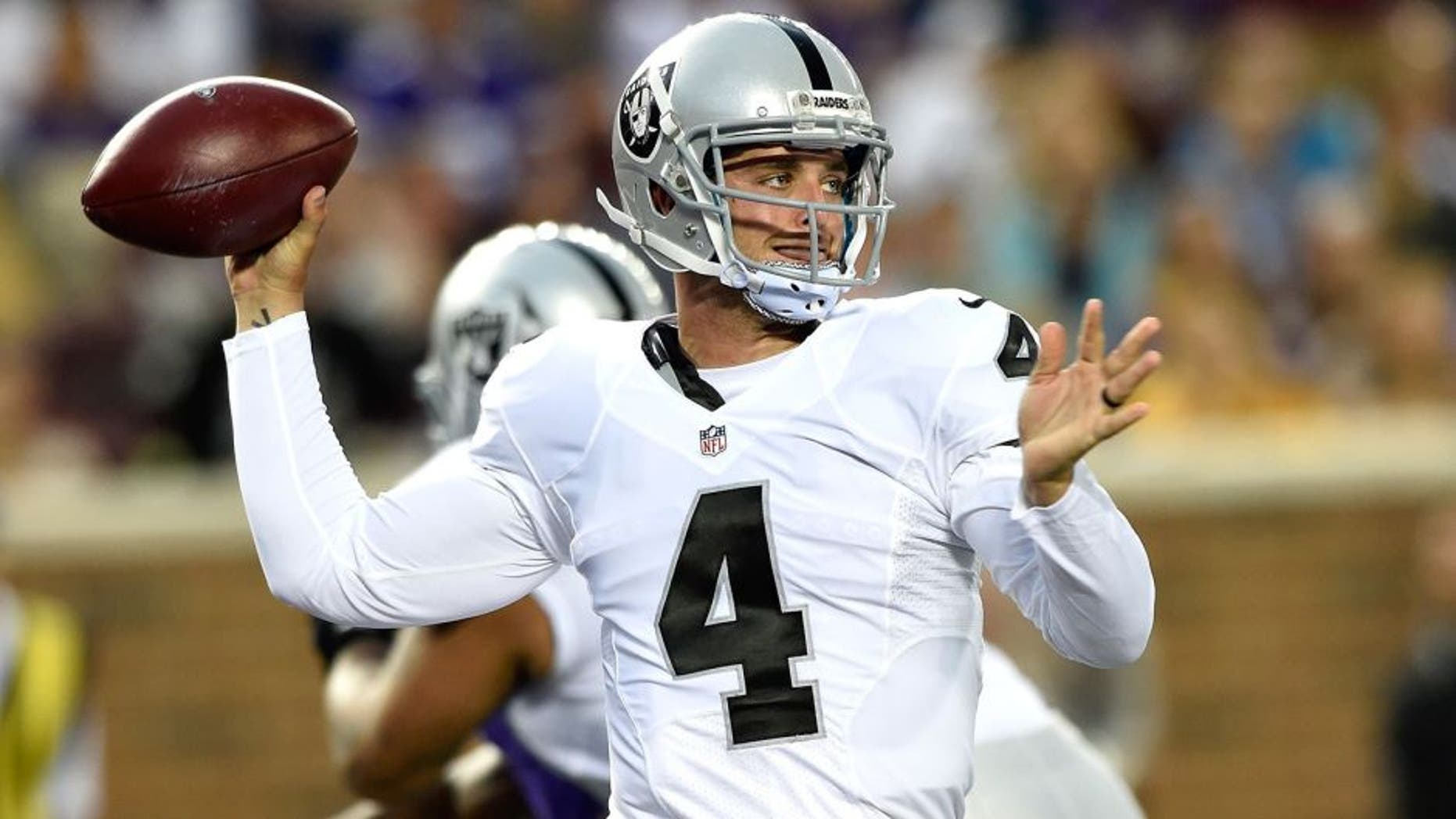 With first-round pick Johnny Manziel on the opposing sideline, Oakland Raiders quarterback Derek Carr accomplished something no other quarterback for the franchise had done since Rich Gannon.
Carr's 314 yards in the Oakland's 27-20 win over the Cleveland Browns on Sunday marked the first time a Raiders quarterback passed for 300 or more yards in back-to-back victories since Gannon did so in the team's AFC Championship season in 2002.
"If you're not following the Raiders this year, you're gonna regret it," former Raiders linebacker Bill Romanowski tweeted Sunday. "Raiders is about to do a breakthrough since 2002-2003. #RaiderNation"
What Romanowski lacked in punctuation, he made up for in hype. The laughingstock of the NFL for the past decade, the Raiders clearly have a young, talented nucleus with Carr, rookie wide receiver Amari Cooper (eight catches for 134 yards) and running back Latavius Murray (139 rushing yards and a touchdown) on offense, Khalil Mack (two sacks) and Aldon Smith on defense and Jack Del Rio under the headset.