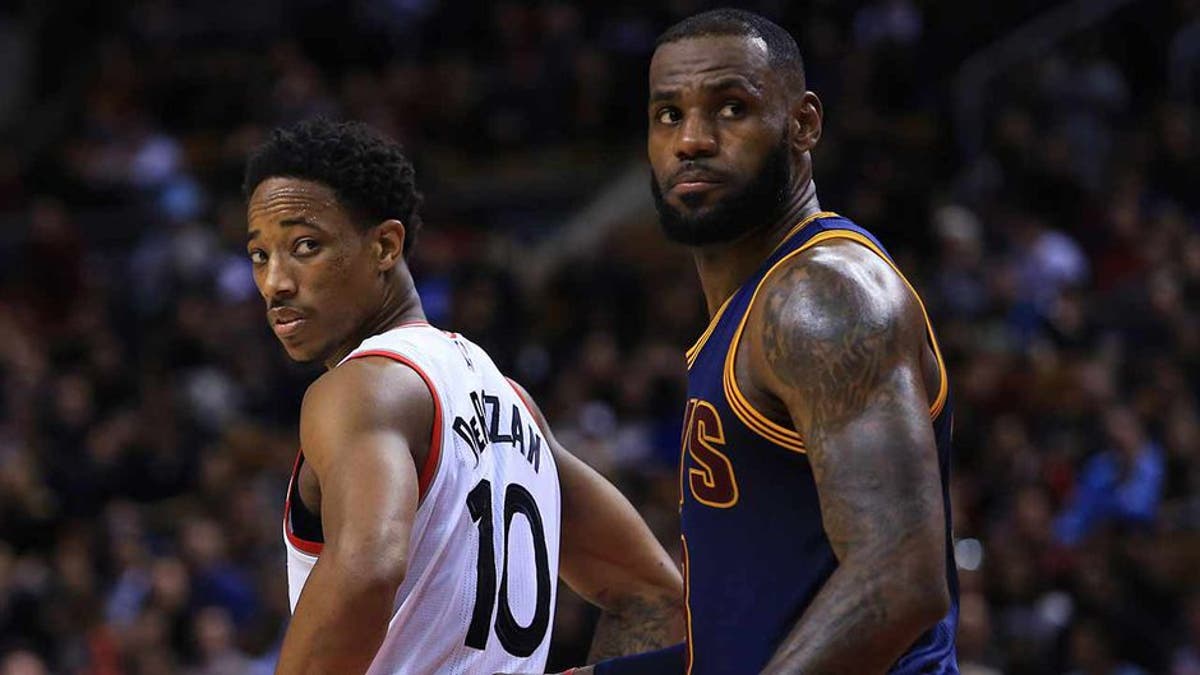 Its safe to say LeBron James firmly has the title of best player in the NBA in tow after his dismantling of the Toronto Raptors. The four-time MVP powered the Cleveland Cavaliers to their second consecutive playoff sweep and averaged 36 points, 8.3 rebounds while shooting 57 percent from the floor and 48 percent from deep along the way.
If those numbers dont properly convey how dominant was in the series, Raptors All-Star swingman DeMar DeRozan illustrated just how valuable James remains. After Torontos 109-102 loss Sunday, DeRozan admitted that merely having James on the team would have made all the difference in the series.
"If we had LeBron on our team, too, we would have won,"said DeRozan, who averaged 20.8 points in the four-game sweep, nearly seven points less than he averaged in the regular season.
Thats quite the statement coming from DeRozan, who signed a five-year, $139 million deal last summer. The Cavs beat the Raptors by an average of 16.8 points per game in the series and appeared to pull away at will throughout the four games.
But James ability to affect every aspect of the game has become so overwhelming that even his opponents believe his presence makes all the difference in the world.