David Villa looks forward to full season with Pirlo, Lampard at NYCFC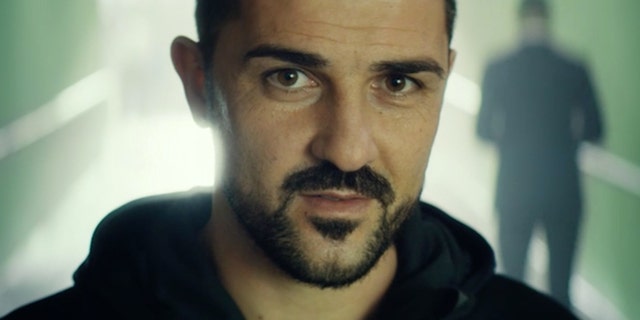 It's been a productive off-season for David Villa.
When New York City FC opens its season on Sunday in Chicago against the Fire, its star striker will have spent the winter at home to Spain with his family, broken ground on a David Villa Soccer Academy in Puerto Rico and has improved his English so much that he was able to record his first television ad in the language.
Villa, a longtime fixture on the Spanish national team that won a World Cup in 2010 and a Euro championship two years before, was the first signing of the MLS expansion NYC franchise as well as its first captain.
But, he told Fox News Latino, last year was a tough adjustment in one respect: Losing. Although he finished in the Top 5 in scoring with 18 goals and made the MLS All-Star squad, NYCFC failed to make the playoffs in its debut season.
"For us it wasn't a successful season," he said in a Spanish-language interview, "because it didn't have the end result that we wanted – getting into the playoffs."
Before joining the MLS team, which is co-owned by Manchester City and the New York Yankees MLB team, Villa enjoyed enormous success in Spain's La Liga, most recently with Atlético Madrid and Barcelona.
Getting to play with Italian standout Andrea Pirlo and Chelsea stalwart Frank Lampard – both of whom joined NYCFC midseason last year – should help, although Lampard is starting the campaign on the sidelines with a strained calf muscle.
"We'll see when the ball begins rolling," he said, "but we need to be competitive in every match and win consecutive games instead of always following a win with a loss."
Villa resists setting expectations for himself – "It's more important to actually live than to look always to see how you're measuring up to your goals," he said – but the playoffs are definitely on his mind.
"That is the objective," he said.
In January, he finalized a deal for his Academy to be affiliated with Bayamón F.C., and Villa says that while soccer isn't the obsession that baseball is on the island, "interest is growing hugely. Every time I go to Puerto Rico, there are so many kids that are hoping to get a chance to play, and I'm eager to be able to pass on to them what I know about soccer."
As for the ad, the Spanish striker stars, along with U.S. greats Landon Donovan and Carli Lloyd, in a Heineken campaign called "Soccer Is Here." The idea of the spots is to celebrate the energy and passion that surround soccer in the U.S.
"The U.S. has taken a liking to soccer," Villa is quoted as saying in a statement about the campaign. "Everywhere I have travelled in the U.S., I see fans eager to get to know the game I love."
In the spot itself, Villa is walking toward a field in an arena tunnel, thinking – in good English – how "back home, everybody knew my name. Not here in America, but now they cheer it."
Looking into the camera, he says, "My name? You can call me 'soccer.'"
This ad was not an inconsiderable achievement, Villa told FNL, given that "when I arrived in New York just a year ago, I couldn't even say two phrases in English."