Davey Allison's widow, Liz, honors late husband's Talladega legacy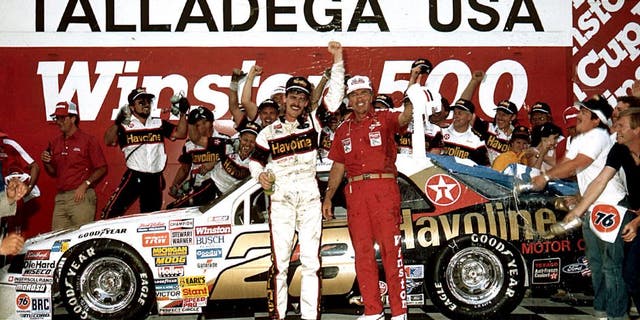 Talladega Superspeedway will always be a special place for the Allison, the leaders of the fabled "Alabama Gang" of stock-car racers, which included the Allison family, Red Farmer, Neil Bonnett and Hut Stricklin.

Bobby Allison won four NASCAR Premier Series races at the 2.66-mile, high-banked oval track in central Alabama, and his brother Donnie won two more.

One of the most famous races in Talladega history came on May 3, 1987, when Bobby's son, Davey, won his first Cup race. Driving a Harry Ranier-owned Ford Thunderbird, Davey held off Terry Labonte, Kyle Petty and Dale Earnhardt to score an emotional victory.

The race was marred by a terrifying incident, when Bobby's car suffered a cut tire on Lap 22 and got airborne, sailing into the catchfence. That accident would lead NASCAR to add restrictor plates to slow the cars down and keep them on the ground.

Sadly, Talladega was also where Davey was killed when he crashed his helicopter attempting to land in the infield in July 1993.
Following are some extremely timely tweets sent out this week by Davey's widow, Liz, who recalled a couple of her late husband's greatest moments at Talladega: